Duration:
45 minute webinars (30 min + 15min Q&A)
Location:
Online recordings coming soon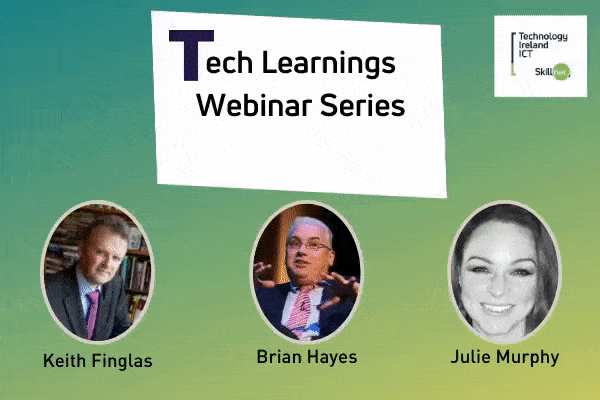 This online webinar series has finished however the recordings are available below and on our YouTube Channel. The presentations for each webinar can be located on our Slideshare account linked above amongst our socials.
Innovation in B.A.U. – Better experiments for quicker results – 9th June
NO RECORDING AVAILABLE
Keith and Brian will share their insights on developing innovation capabilities in organisations and will introduce the ICT Skillnet Innovation Excellence Programme and showcase how it sets organisations up to innovate successfully and repeatedly.  They will provide insights on rapid experiments, valuable techniques, including an enabling framework and supportive mentoring.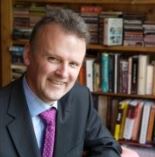 Presenter Bio: Keith Finglas, Innovation Delivery Limited
Keith is an experienced programme manager and team leader, used to managing and delivering scopes around strategy, routine objectives and crisis situations – or what one client called 'living in the middle of gory messes'. 
He helps teams do projects better by 
improving their solutions through the application of Design Thinking 

improving their execution strengths through good project management skills, processes and behaviours. 
Keith has worked in Europe, U.S.A., South America, Middle and Far East, over 35 years for G.E. (U.S.A.), Guinness U.K. and Intel Ireland, where his ultimate position was innovation project office manager in the European Innovation Centre.
He worked initially in the Gas Turbine, Brewing and Semi-Conductor Industries but, since 2006, he has worked in innovation in many sectors in Ireland, including Food/Drink, Financial Services, Software, Medical Devices, Services and Education. This work has included consulting and training in innovation techniques and approaches but, for the last 13 years, has focused on helping clients build innovation into their company structures from strategic planning through design and implementation to results validation. Keith is a member of the NSAI Standards team for Innovation Management. A co-author of an Intel paper on innovation in software development, Keith has a strong interest in education. Innovation courses taught by IDL in Ireland have seen the following participant completion rates over the last 7 years
Presenter Bio: Brian Hayes
Experienced Business Leader at Senior Executive and Board level, with extensive experience growing businesses and applying practical innovation in the business world.  Brian has been an independent non-executive director and chair of various companies for the last five years.
The experiences are diverse and applied in strategy development and business growth, in innovation, in problem resolution, with focus always on prioritizing client and stakeholder interests and seeking to improve frameworks that enhance risk, compliance and governance oversight.
He lead the set-up of a major FS innovation lab and its associated governance. He was an international mentor and innovation lecturer for the King Abdullah University of Science and Technology in the Middle East and an innovation consultant to Robert Gordon University in the U.K..
He has an M.Sc. in Investment and Treasury (MIT) Hons, from DCU and also lectured part-time on this program to industry practitioners for 2 years.
Women in AI – Including Diversity for Unbiased Technology Design- 16th June
Click for the recorded webinar
We are at the dawn of an important pivotal moment for humanity as intelligent machines are becoming vital to our social and operational lives. Artificial intelligence is the underlying fuel to this technological revolution, however as these machines and algorithms are designed by humans they tend to inherit our unconscious biases. A new trajectory to trustworthy intelligent machines is plausible and it requires diversity of thinking and perspectives in the design process of this technology. It is in response to this need for diversity and inclusion in AI, that "Women in AI" was started and the Irish Chapter was formed. Women in AI Ireland is making significant effort to increase participation of women including those from minority backgrounds in the AI dialogue.
Women in AI Ireland is launching a novel learning programme that supports women to build the competence to add value in the Artificial Intelligence domain by providing flexible access to learning opportunities, practice opportunities and a community for support.

Presenter Bio: Dr. Claudia Igbrude, Learning Business Partner for Technology Platforms and Data, PayPal.
Claudia's interests, expertise and education are in designing technologies,  platforms and programmes for facilitating the development of knowledge, talent and skills in the workplace and education sectors. In her current role she is responsible for overseeing the product management of the technologies used for supporting the training and talent development of customer service teammates in all operations sites globally.
She is also the Ireland Education Lead for Women in AI.
Building on a BSc in Industrial Mathematics, Claudia holds postgraduate qualifications: MSc Learning Technologies, Certificate in Intellectual Property & Media Law, PhD in Computer Science, and PG Dip in Product Management.

Presenter Bio: Dr. Alessandra Sala: Head of Analytics Research, Nokia Bell Labs
Alessandra Sala is the Head of Analytics Research at Nokia Bell Labs, Technology Advisory Board Member at CeADAR and Irish Ambassador of Women in AI. In her role of Head of Analytics Research she has more than 10 years of experience in research and innovation, both in academia and industry, specifically on advanced analytics, customer experience, AI-based automation of cloud applications and machine learning for networks orchestration.
Proven track record of transferring innovation from research into business units, strong experience with a wide range of telco products and systems, managing diverse teams in multiple locations and business relationships.
How we engage and interact online is opening new avenues for threat actors – 23rd June
Click here for recorded webinar
Cybersecurity is a multidisciplinary field.  This webinar will explore aspects of cybersecurity that may be of interest to individuals in organisations are engaged in the social or data science areas.  Cybersecurity can be a career for those who are interested in pursuing technical and non-technical  for example. It is just a thought… it just demonstrates how cybersecurity may appeal to both technical and non-technical inclinations.
Presenter Bio: Julie Murphy, IBM
Julie Murphy works in IBM and is a part-time PhD researcher. Julie has experience in both technical and commercial aspects of security, in addition to over ten years' experience in the telecommunications industry.
She holds an MSc in Cybersecurity, and a BA in Management & IS. Julie's interests are cybersecurity and cyberpsychology.