Note:
Executing Innovation & Change Projects is part- funded. Please contact us for further details and to set up an initial free consultation call with one of our advisors.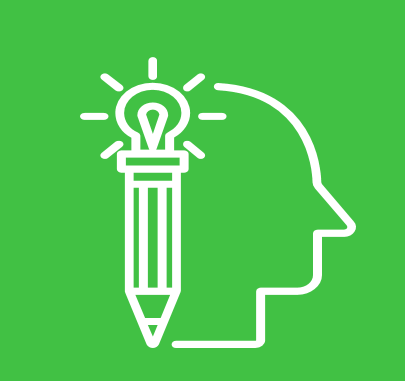 Sprint Summary
This sprint addresses 3 main questions.
Do you want to execute change and innovation projects effectively?
Do you want to develop people, processes, and tools to deliver better outcomes?
Do you want a robust pipeline of new products and services?
This proposal will help your customers by delivering proven concepts and /or new products and services to external and internal customers. It creates competitive advantage by generating revenue from new products and services and differentiates talent through their ability to use the latest tools and processes. What happens if we do nothing? Fewer new successful products and services – this sprint focuses on delivery / execution of prioritized opportunities.
Takeaway & Outcomes
Provides workshop discipline to execute innovation and change projects.
Aligns talent, develops skills, uses latest innovation processes and tools.
Delivers proven concepts that can be scaled and measured.
Timeline
Day 1 – Focus on the challenge.
Day 2 – Explore the options/data.
Day 3 – Prototyping possibilities.
Day 4 – Build framework / possibilities.
Day 5 – Pilot with the target audience.
Day 6 – Scale considerations.
Each session is a Master Class that develops and tests the projects from inception to the target outcome (ranging from prototype, pilot, operational system etc). A significant component of this Sprint is the integrated mentoring which supports and challenges each team as they progress on the journey.  Throughout the course of the sessions, the participants will accumulate tools and processes that are repeatable and will accumulate in a personalised toolkit.
| | |
| --- | --- |
| Sprint 1 | Transforming Strategic Outcomes |
| Sprint 2 | Managing Business & Digital Disruption |