Duration:
1 hour, 10 am - 11 am
Note:
Free but registration is essential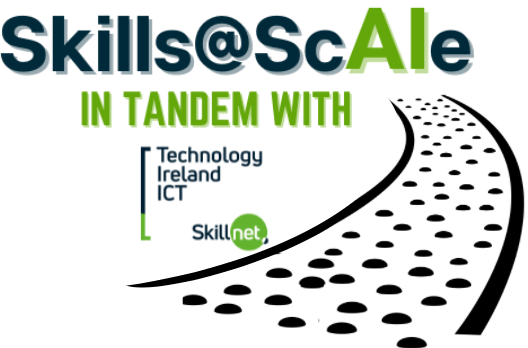 The webinar has ended, and the recording will be made available shortly.
Please visit the Skills@scAle programme page for further details HERE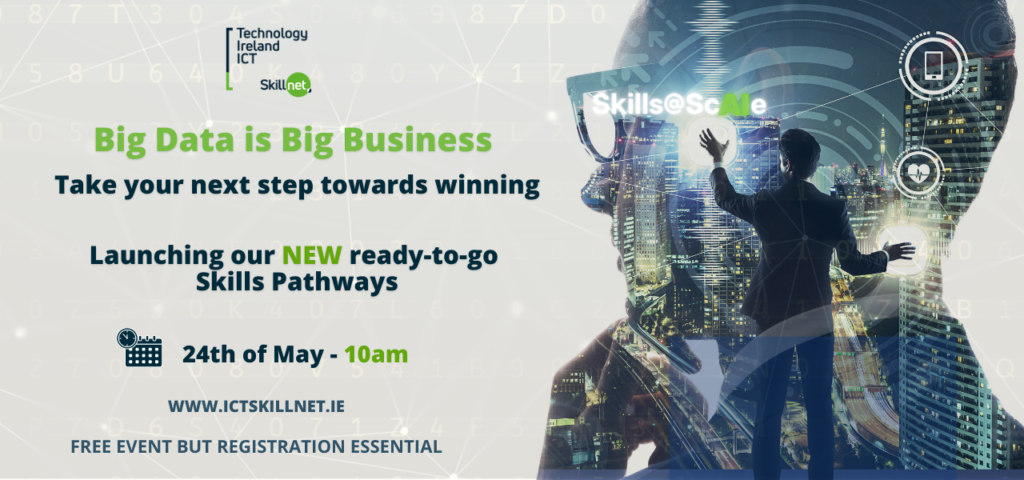 Overview
Big Data is Big Business – Take your next step towards winning
We invite you to join us as we launch our highly successful Skills@ScAle version 2.0. Since starting in 2021, this programme has gone from strength to strength. The easy to follow, ready to go skills pathways are designed to grow analytical talent within the organization and fuel data-centric projects. Hear from Ruairi Cahill, Bank of Ireland who will tell the story of how Bank of Ireland have engaged with Skills@Scale and what impact it has had on their teams/business. Anthony McCauley will outline what enhancements have been made to the existing pathways, and new pathways that have been added and he will also outline the first Role Certification for a Data Analyst. It promises to be a packed hour that will be well worth attending.
A picture paints a thousand words, let data visualisation do the talking!
Speakers
Anthony McCauley
Artificial Intelligence Programme Manager
Technology Ireland ICT Skillnet
Anthony leads the Technology Ireland ICT Skillnet's Artificial Intelligence Skills@ScAle programme designed to build skills pathways for business leaders to enable them to take advantage of the transformational change presented by AI. Anthony is the former Head of Research and Innovation at Fujitsu Ireland and Chair of the Industry Advisory Board for the national Masters in Artificial Intelligence delivered by University Limerick.

Ruairi Cahill
Head of IRB Programme
Bank of Ireland Group
Ruairi currently works with Bank of Ireland leading a programme to refresh the Group suite of IRB models. Ruairi has spent 20 years working on risk and regulatory change in Ireland and the UK. He has worked with Retail and Investment banks, Regulators and large Consulting firms.
Maz Alabed
Customer Success Manager
DataCamp
Onboarding and enablement

Supports team's adoption