Duration:
8.30am-10.30am*
Location:
Ibec Offices, 84-86 Lr. Baggot Street, Dublin 2
Grant Aided Fee:
Free but registration is essential
Note:
* Tea/Coffee from 8am and seminar starting at 8.30am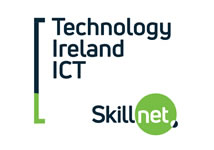 Digital Transformation signifies a fundamental change in how technology, people, and processes, combine to radically enhance how business is done. The impact of digital will enhance the quality and diversity of products and services for decades to come.
With this change, there is intense pressure for companies to remain more competitive by digitally transforming, in an age of disruption. This transformation imperative requires organisations to improve — and often completely overhaul — their technical capabilities.
But true transformation demands more than just new technologies. It requires strategic vision and commitment from the top of the organisation to rethink and retool the three main attributes of the modern enterprise — people, processes, and technology. Any effective business leader will tell you that introducing new technology is the easier part; it's the skills and process changes that can constrain transformation progress. When addressing the digital skills gap, competence frameworks can help define the knowledge, skills, and attributes needed for people to perform effectively within an firm.
Leaders who are managing business and organisational improvement within a digital environment. Those in non-technology focussed businesses, but which are reliant on ICT to transform and improve processes, products and services. The event is also relevant to those responsible for workforce development, as well as talent recruitment, retention, and succession planning.
Session one:
Clare Thornley and Sinéad Murnane, Research Fellows at the Innovation Value Institute, Maynooth University. – Skills and Competence Frameworks: an introduction
Defining and measuring effectiveness and performance of workers is a critical part of the transformation process. This presentation will cover an overview of SFIA, the Skills Framework for the Information Age, and the e-CF, the European e competence framework, and how they can be used to support organisational improvement through talent and staff development.
Session two:
Lessons learnt from using frameworks: how to optimise the benefits.
Case studies of 2 companies who have used frameworks.