Location:
Ibec Offices, Dublin
Grant Aided Fee:
Free but registration is essential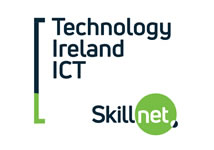 Supporting your R&D efforts:
This breakfast briefing will look at the various supports that can help all businesses at the various stages of the Innovation Lifecycle. The discussion will provide a roadmap of supports available across the ecosystem of academic, funding and Revenue supports from "Inception to Exploitation of your Innovation". The supports covered will include academic supports and Hubs, funding supports and exchequer supports such as the R&D tax credit and Knowledge Development Box.
The briefing will be led by John Whelan, ICT Commercialisation Manager at Trinity College Dublin and Derek Henry Head R&D Tax Services BDO Ireland, coupled with industry case studies.
The session will appeal to CIO/CTO/Heads of Innovation/R&D/CFOs and individual responsible for driving innovation and disruption in an organisation