Location:
Online @ 08:00am
Note:
Free to attend, registration essential.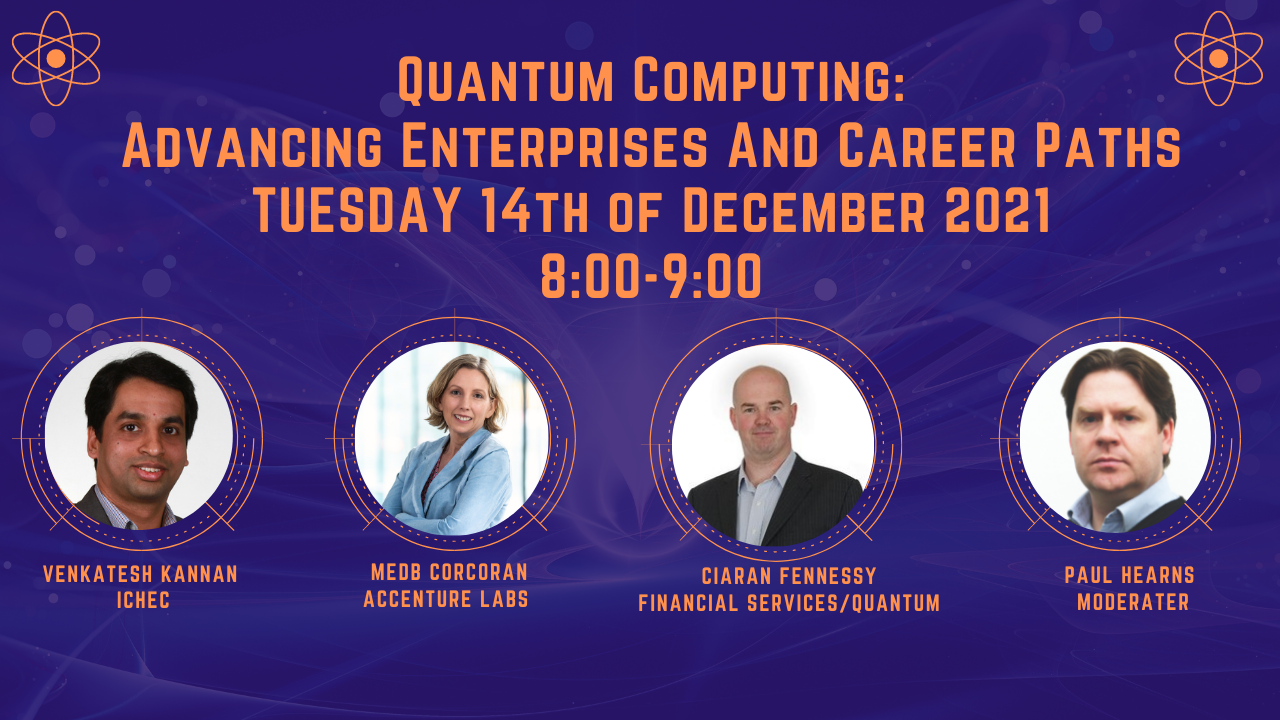 Overview
Quantum Computing is foreseen to be the next genuine disruption and leap ahead in computing and information processing. Sectors deemed to potentially benefit from quantum computing include financial services, engineering and manufacturing, material sciences, pharmaceuticals, logistics and transport, among others.
For Ireland to seize the opportunity to be leaders in innovation and reaping the benefits of quantum computing, a constant supply of a skilled workforce to develop hybrid classical-quantum computing applications is essential. Research and enterprise organisations, public agencies and Governments have acknowledged the importance of developing this expertise and creating a steady pipeline for a future national workforce in quantum computing.
Technology Ireland ICT Skillnet and the Irish Centre for High-End Computing (ICHEC) have been working together since March 2020 with an Industry Advisory Board to create a national-level skills development course in Quantum Computing and Programming.
This webinar entitled "Quantum Computing: Advancing Enterprises and Career Paths" positions the significance of Quantum Computing for enterprises, and presents the opportunity and roadmap for Executives, Technical Managers and Developers from different sectors to assess and adopt this technology through a practical Quantum Computing programme.
Speakers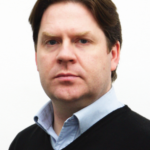 Presenter Bio: Paul Hearns
Paul Hearns is a journalists, commentator and presenter, with more than twenty years' experience in the ICT sector.
Former editor of TechPro and presenter of the TechFire series, he has been an influential voice analysing and documenting the development of information technology in Ireland.
Presenter Bio: Venkatesh Kannan
Venkatesh Kannan works as the Technical Manager at the Irish Centre of High-End Computing (ICHEC), the national centre for high-performance computing (HPC) in Ireland, whose core mission is to deliver HPC-related capabilities and expertise to higher education institutions, enterprises and public sector organisations on behalf of the Irish State.
At ICHEC, Venkatesh is responsible for defining and implementing the technological vision, strategy and roadmap of the Centre's activities in high-performance data analytics, big data management, artificial intelligence, optimisation of computational workflows and applications on a variety of computing platforms including extreme-scale HPC clusters, edge computing devices and quantum computing platforms.
Venkatesh also represents ICHEC in a number of Irish and European Union programmes, activities and projects.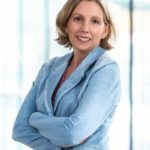 Presenter Bio: Medb Corcoran
Medb Corcoran is the Managing Director of 'Accenture Labs' in Ireland, one of Accenture's seven key research hubs around the world. In her role at Accenture Labs, Medb incubates and prototypes new concepts through applied R&D projects that are expected to have a significant strategic impact on Accenture, its clients and society.
She focuses on Responsible AI, and specifically helping organisations address the challenges of Algorithmic Fairness. She is the Global Responsible AI Lead for Technology Innovation.
Medb also oversees the quantum work being done in Accenture Labs in Ireland – specifically in the area of quantum chemistry in collaboration with academia.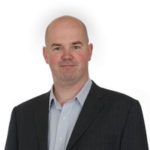 Presenter Bio: Ciaran Fennessy
Ciaran is a seasoned senior technology manager with a background in delivering solutions to clients and businesses.  Ciaran's areas of expertise include the delivery of Artificial Intelligence solutions, creating and implementing technology strategy and driving digital transformation. Ciaran has a deep interest in Quantum Computing and it's application to Financial Services.