Note:
Free to attend, registration essential. Meeting link will be shared 48 hours before the event.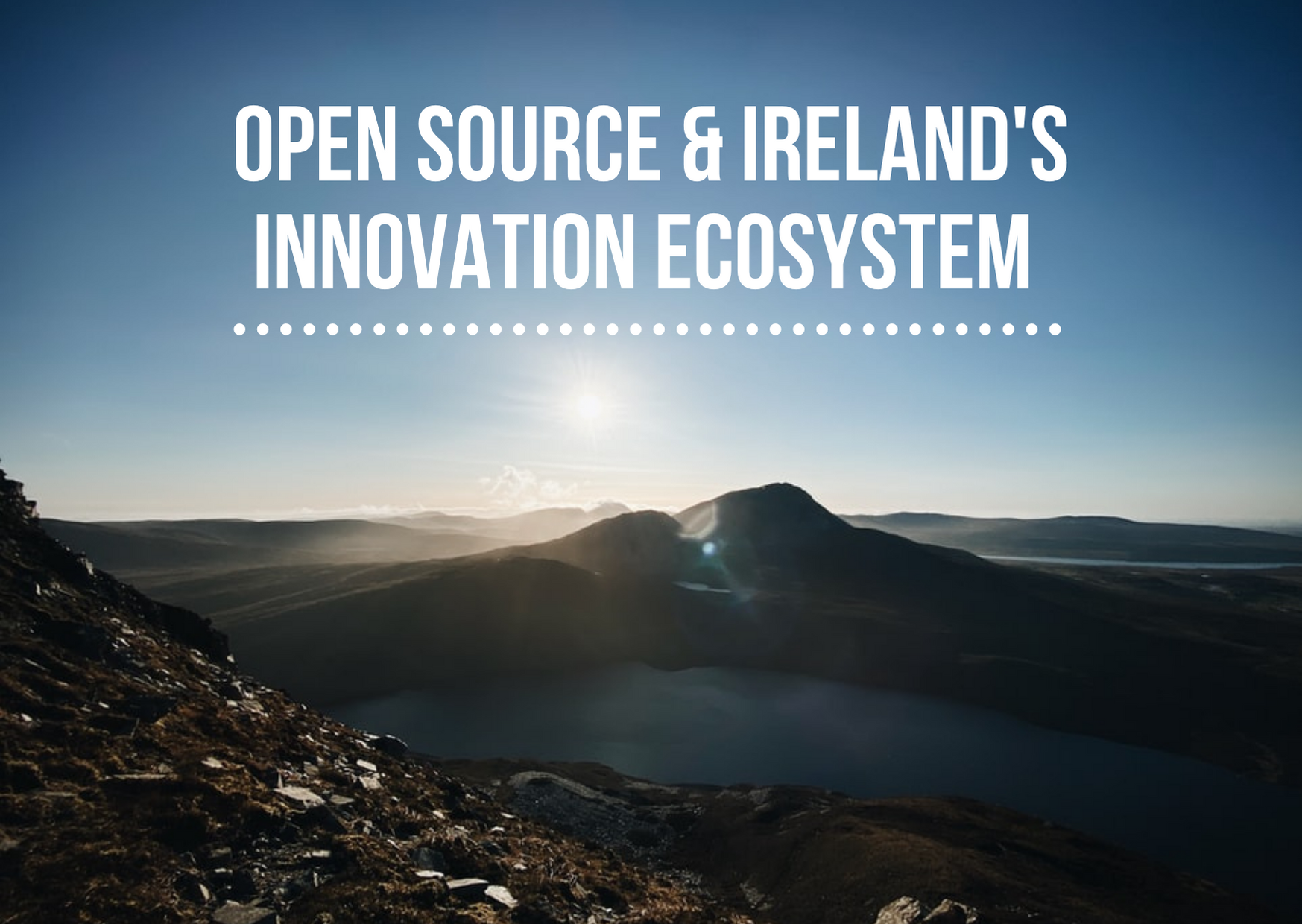 Overview
Open Source is one of the most successful enablers of global innovation in history. In this jam-packed event, global experts will share how open source is driving the world's technical innovation engine across multiple industries. We will also hear from local organisations who are betting on open source as an innovation accelerator and from others in Ireland's innovation ecosystem about how open source can be leveraged to help our post-COVID economic recovery.
Agenda
4:00 pm – Welcome and Introduction  – Clare Dillon, Event Host
4:05 pm – Building an Open Source Culture At Microsoft – Sarah Novotny, Azure Office of the CTO, Microsoft
4:25 pm – Open Source Eats Everything -Entrepreneurship in Commercial Open Source Software – Joseph Jacks, Founder and General Partner of OSS Capital
4:45 pm – Panel Session: Ireland's Commercial Open Source Ecosystem.
5:10 pm – The Rise of Open Source in Financial Institutions – James McLeod, Director of Community, FINOS – The Fintech Open Source Foundation
5:30 pm – Panel Session: How Open Source can be leveraged for Ireland's Innovation Ecosystem.
6:00 pm – Event Close
Speakers
Moderator Bio: Clare Dillon
Clare Dillon has spent over 20 years working with developers and developer communities. Clare has been working with InnerSource Commons since early 2019, when she helped set up NearForm's InnerSource practice. InnerSource Commons is an international community of practitioners with the goal of creating and sharing knowledge about InnerSource: the use of open source best practices for software development within the confines of an organization.  Before that, Clare was a member of Microsoft Ireland Leadership Team, heading up their Developer Evangelism and Experience Group. Clare also works with Mosslabs.io to support the establishment of University and Government Open Source Program Offices and OSPOs++ globally, that can collaborate to implement public policy and trustworthy public services. Clare is currently a member of the industry expert group for the Technology Ireland Innovation Forum and frequently speaks at international conferences and corporate events on topics relating to the future of work, innovation trends and digital ethics.
Presenter Bio: Sarah Novotny -Azure Office of the CTO, Microsoft
Sarah has long been an Open Source champion in projects such as Kubernetes, NGINX and MySQL. She is part of the Microsoft Azure Office of the CTO, sits on the Linux Foundation Board of Directors, previously led an Open Source Strategy group at Google and ran large scale technology infrastructures before web-scale had a name.
She is an Industry-recognized authority on Open Source culture, and a big picture thinker who developed governance for, and grew the Kubernetes open source project leadership while also representing Google during the founding of the Cloud Native Computing Foundation.
Additionally, she has represented both Google and Microsoft on the Linux Foundation Board of Directors. During her tenure at Google as a Node.js Foundation Director Sarah led a merger between the Node.js Foundation and the JS Foundation.
Sarah led Developer Relations and Marketing for NGINX where she was responsible for technical evangelism, advocacy, and traditional marketing. In these roles, she regularly participated in board level strategic discussions.
Sarah is a technology executive with pioneering leadership in open source, cloud computing, infrastructure automation, and big data. Her more than 25 year career demonstrates entrepreneurial spirit – consistently leading technical operations and development teams as well as engaging in external facing work such as Developer Relations, Marketing, Sales Engineering, Customer Success, PR and Public Speaking.
Presenter Bio: Joseph Jacks -Founder and General Partner of OSS Capital
Joseph Jacks is the Founder and General Partner of OSS Capital. He is based in San Francisco.
Previously, Joseph was an EIR at Quantum Corporation in support of the Rook project which was subsequently donated to the CNCF (its first storage project) where he has also been involved (at the board level, in various committees and as an advisor) since inception. Joseph also founded KubeCon (now also run by the Linux Foundation's CNCF) while also founding and building Kismatic, the first enterprise-focused commercial Kubernetes company (acquired by Apprenda, subsequently acquired by ATOS). Over the preceding several years, Joseph worked at Mesosphere (now D2IQ), Enstratius (acquired by Dell Software), TIBCO Software and Talend in various sales, engineering, product and strategy capacities.
Joseph is also the founder of Open Core Summit, the global COSS ecosystem conference, run independently as a vendor0neutral community that includes the leading investment firms, cloud providers, COSS companies, analysts, F2000 enterprises and more. The first OCS occurred in San Francisco, September 19-20th, 2019, uniting nearly 1,000 attendees across 29 countries, 40 major sponsors and 100~ speakers. The second annual OCS 2020 occurred fully online from December 16-18th, 2020, with 13,000+ attendees, 200~ speakers and 50~ major sponsors, celebrating and democratizing knowledge about the meteoric growth of the COSS category.
Presenter Bio: James McLeod- Director of Community FINOS
James is the Director of Community at FINOS and wholeheartedly believes the transformation of Financial Services can only be fulfilled if Open Source is embraced under the three pillars of Contribution, Consumption and Community.
James has a twenty year career in software engineering having worked for telecommunication startups, the gaming industry, digital streaming platforms and financial services. Prior to joining FINOS James worked at Lloyds Banking Group where he focused on building engineering communities for Lloyds Bank, Halifax, Bank of Scotland, Scottish Widows and other LBG banks. While at Lloyds Banking Group, James also drove the adoption of Inner Source and Open Source partly through the creation of engineering guilds providing in-person and remote educational sessions and large hackathon events. James also spent a number of years consulting on software engineering projects for RBS, NatWest and Barclays.
As a member of the FINOS team, James' ambition is to bring his extensive experience building communities to grow Financial Services into a powerhouse of Open Source. James is a true open source advocate and founded the "React London – Bring Your Own Project" meetup to provide an interactive forum for ReactJS and Javascript developers to come together. In the last two years it has grown to a membership of over 1500 individuals.
You reach James at james@finos.org to find out how you can contribute to the amazing work of the Fintech Open Source Foundation (FINOS)