Duration:
45 mins (30 min + 15min Q&A)
Note:
Free but registration is essential
Overview
We want to help you stay up to date, feel connected and make best use of this remote working lifestyle we've all had to adapt to. Every Thursday during the Autumn / Winter period we will be holding 45 minute webinars covering a multitude of topics with special guest speakers.
During this time of social distancing, don't be isolated, join with us to connect and learn together.
You can register for one or more webinars at the same time.
Lockdown Your Learning: New ways for strange days
Transformation and change: Digital transformation would have been high on many agendas in recent years, but the COVID-19 pandemic has polarised the situation.
On one hand, many organisations went into survival mode, shelving all such initiatives. Others yet realised the need and the opportunity to implement change and pressed ahead.
However, is there a wider context in which to view future ways of doing business in these turbulent times? Is it time to take the lessons of digital transformation, both the drivers and the methodologies, and reshape organisations to be constantly change ready? Are we about to see the advent of the change-led organisation?
To explore these issues, join Technology Ireland ICT Skillnet for the next instalment in the weekly Lockdown Your Learning series. We are honoured to welcome Paul Hearns, formerly host of TechFire and editor of TechPro, who will host five industry panel sessions every second Thursday, exploring topics on:
·         Business and digital transformation
·         Applying AI/ML and automation
·         Education and training in change-led organisations
·         People, teams and how to work today and tomorrow
·         Cyber security in a fluid world
Paul will moderate panel sessions commencing on Thursday 24th of September and then on alternative Thursdays we will be joined by industry experts presenting on a range of topics commencing on Thursday 1st of October and each subsequent Thursday fortnight thereafter.
Digital Transformation Necessity, Accelerated by Technology- Thur 1st Oct
6 years ago – the October 22nd , 2014, at a tech event, Paul and Dejan were discussing technology trends and technology delivery models which will happen over the coming years. At the time, Cloud was a new word, and no one saw Blockchain coming, AI was in its infancy. Six years later, we are living in a different world. Technology is changing many industries and impacting almost everyone's life. COVID-19 accelerated this trend. Digital Transformation becomes a necessity.  How disruptive technologies (i.e. AI, Blockchain, Cloud …) are impacting many businesses and why many are heading for a different and uncertain feature. Paul and Dejan will compare notes from 6 years ago and discuss the next 5 years.  Moderated By Paul Hearns
Presenter Bio: Dejan Cusic
As a business leader with more than 25 years of experience in the IT industry, Dejan is passionate about helping organisations grow and actively pursue new business opportunities. Throughout his career, Dejan acquired a rare combination of technology skills and business acumen that bring a unique benefit to clients he works with. Over the years, he helped numerous start-ups and enterprises successfully undergo the digital transformation cycle and transition to customer-centric organisations. He works closely with C-level executives to help them evaluate their business and technology needs, identify risks and challenges and recommend the best and most cost-effective IT solutions. His areas of expertise include helping clients with technology due diligence, scaling up/down of their technology delivery organisations and use of technology as an innovation driver.
Artificial intelligence releasing human potential – 8th Oct
New ways of working were emerging before the pandemic changed everything.
Now, people are working remotely, dispersed over wide areas, with some even relocating where there is less pressure on accommodation and services.
Coping with the normal elements of business while also respecting public health measures and without the luxury of international travel, is yet another challenge for organisations.
In this era of remote contacts, the human touch is more important than ever. Artificial intelligence and machine learning (AI/ML), combined with intelligent automation in business, have the potential to make certain tasks and actions more efficient and faster, as well as providing opportunities to scale.
The latest instalment of Lockdown Your learning will look at the practical applications of AI/ML and automation. In areas such as decisions support, information extraction, operation efficiency and fraud prevention, these technologies can multiply human efforts, ensuring that people are free and unfatigued to engage successfully in the new landscape of business.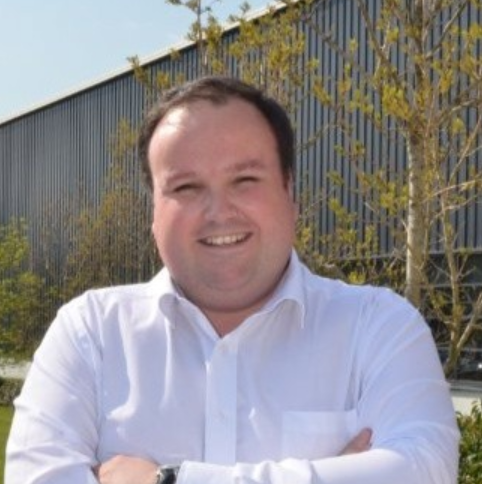 Presenter : Dr Gavin Shorten
Creating high performance sales cultures to thrive in constant customer
change and complexity – 15th Oct
With average close rates of just 20% and 40% of all deals stagnating, today's B2B sales teams struggle to meet quota and grow revenues. Teams find it increasingly challenging to navigate complex customer buying processes to generate demand for their products and services.
In this webinar Danny will look at how customer buying expectations have radically changed and what sales organisations can do to realign and take advantage. Danny will talk about the rising importance of the customer purchase experience, team collaboration and the why building customer advocacy and consensus is critical to sales success.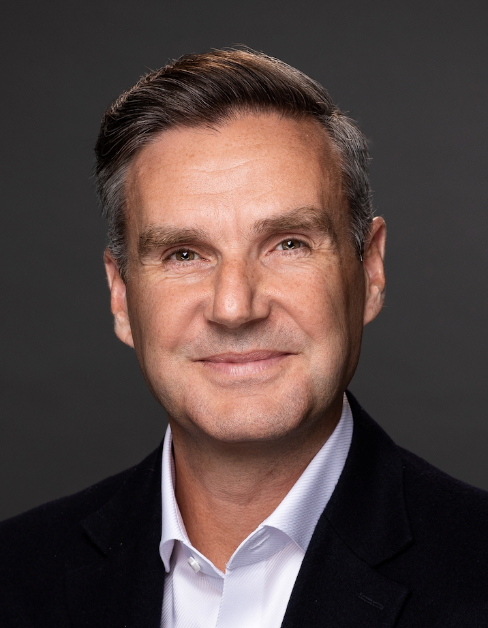 Presenter Bio: Danny O'Neill
Danny is founder and CEO of Animis Labs. He has over 20 years' experience in B2B sales business transformation and training. Passionate about helping organisations realise the collective potential of their people and teams. Danny has extensive experience developing and implementing sales, transformation and learning strategy for global technology organisations.
Education and training in change-led organisations – 22nd Oct
The pace of change in business was already furious. And then 2020 dawned.
Already struggling with entirely new disciplines and skill areas emerging in business, organisations then found themselves having to exercise them in challenging environments. Coping with accelerated change and disruption are going to be key capabilities for the foreseeable future, but how do we cope from an education, skills and training perspective?
Lifelong learning and continuous professional development have been highlighted before as the foundations for the future workforce, but added to this are the need for adaptability and resilience. Lockdown Your Learning will discuss how education and training must adapt to cope with the pace of today's business, as well as the need to respond to disruption, in business models and conditions.
Experts will illustrate how learning methods and delivery advances will ensure that Irish IT professionals learn to stay ahead. Moderated By Paul Hearns
Presenter Bio: Mary Cleary
Mary Cleary is Deputy CEO of the Irish Computer Society/ICS Foundation and Chair of the CEN TC 428, Digital Competences and IT Professionalism. She oversees ICT professionalism and digital inclusion policy and initiatives for ICS, coordinating the Irish Digital Jobs and Skills Coalition and advising the ICS CIO Forum on professionalism and Continuous Professional Development for all domains, with particular emphasis on eHealth. She holds a Master's Degree in Education, and has extensive experience of ICT professional programme design and implementation. She has worked on several national education initiatives, promoting ICT as a teaching and learning tool. She manages education outreach initiatives, as well as the professional and advocacy activities of HISI (Healthcare Informatics Society of Ireland), and the delivery of 8 national conferences annually. She is a delegate to the NSAI (National Standards Authority of Ireland) ICT SCC, and a committee member of the Irish Expert Group on Future Skills Needs (EGFSN).
Presenter Bio: Mark Jordan
Mark is the Chief Technologist at Skillnet Ireland, and has held a number of senior leadership roles in the Financial Services and FinTech sectors. Having worked in the UK, US, Switzerland & Ireland, he is an experienced and innovative leader possessing expertise in technology deployment, operational management, system transformation and regulatory compliance.
Throughout his career, Mark has managed and delivered many global strategic transformation programs around system redesign, operational workflow improvements, outsourcing, offshoring and process re-engineering. He also specialises in identifying and developing partnerships and successful commercial engagements with governments, industry bodies and subject matter expert companies. Mark has an ICMA from the Henley Business School at the University of Reading. He also holds diploma designations from the Securities Institute, Chartered Insurance Institute and The Boston Institute of Finance.At Skillnet Ireland, Mark is leading the technology skills strategy and agenda. He is engaged with the European Commission, higher education, government departments and industry sectors in Ireland, and is focussed on readying business for the impact technology will have on the future world of work.
Aligning the Organisation's Business & Human Capital Strategy for Competitive Advantage – 29th Oct
For every organisation, human capital is a strategic source of value creation.  Even in today's digital economy human capital is considered the organisation's most important asset and will continue to be, as both the digital economy and the future of work evolve.
So why is it important to align the organisations' business and human capital strategy? It has long been recognised that there are important linkages between an organisation's strategy, its human resources, and the performance outcomes of the business.  It is therefore important to design a Human Capital Strategy, that will engage the organisation's workgroups, and individual employees, ensuring they understand the business strategy, the activities to be carried out, and have the required skills and competencies needed to deliver the strategy.
Presenter Bio: Carmel Somers
Over a thirty-year career at IBM, Carmel held several local and global roles in research and development, consulting services and operations. Having qualified as an Organisational Psychologist she held the position of Talent Manager for IBM's Ireland Lab, and most recently set-up IBM's first European "Technology for Good" team within IBM's Corporate Social Responsibility division. Since leaving IBM in 2019, Carmel is working as an organisational psychologist helping business leaders implement talent related solutions and best practices to position their organisations & employees for the unfolding future of work.
As an advocate for lifelong learning and shaping the workforce of the future, Carmel sits on the Steering Group of Technology Ireland ICT Skillnet, and chairs their Cyber Security Skills Initiative (CSI) Advisory Board. She is a member of the Innovation Forum and a Cyber Ireland board member and works closely with the ICT Skillnet to develop the Workplace of the Future.
Previous Webinars
Recording coming soon!
Business and digital transformation – 24th Sept
Join experts from Microsoft and other technology companies who will explore the issues before a moderated discussion panel will open to attendees to answer all questions.
 Presenter Bio: Paul Hearns
Paul Hearns is a journalists, commentator and presenter, with more than twenty years' experience in the ICT sector.
Former editor of TechPro and presenter of the TechFire series, he has been an influential voice analysing and documenting the development of information technology in Ireland.

Presenter Bio: Niall Moran
Niall Moran Technology Centre Director, Microsoft has worked for 20 years in the software industry as a software engineer, consultant, solutions architect and chief technology officer. Now working with Microsoft as Technical Director for the Dublin Technology Centre, Niall runs a team of technical experts that help customers apply Microsoft cloud technologies to their digital transformation initiatives. Niall has a strong interest in emerging technologies and regularly speaks at events on Cloud Adoption, Trusted Cloud, Artificial Intelligence and The Internet of Things.

Presenter Bio: David McGrath
David McGrath is a Director with Expleo and is currently the Head of Expleo's Business Agility Practice. Since joining Expleo in 2014, he has supported various clients as the lead on Agile transformation programs.
Whilst fulfilling various process analyst roles up to Director level, David's career has seen him lead or support change programs across numerous industries such as Financial Services, Telecommunications, Bio Technology, Digital Publishing and most recently Aviation.
He is a certified Six Sigma Black Belt and holds a Bachelor's degree in Business Studies from University College Dublin
Please note links will be issued separately after you have registered