Duration:
45 mins (30 min + 15min Q&A)
Note:
Free but registration is essential
Overview
We want to help you stay up to date, feel connected and make best use of this remote working lifestyle we've all had to adapt to. Every Thursday during the Autumn / Winter period we will be holding 45 minute webinars covering a multitude of topics with special guest speakers.
During this time of social distancing, don't be isolated, join with us to connect and learn together.
You can register for one or more webinars at the same time.
Lockdown Your Learning: New ways for strange days
Transformation and change: Digital transformation would have been high on many agendas in recent years, but the COVID-19 pandemic has polarised the situation.
On one hand, many organisations went into survival mode, shelving all such initiatives. Others yet realised the need and the opportunity to implement change and pressed ahead.
However, is there a wider context in which to view future ways of doing business in these turbulent times? Is it time to take the lessons of digital transformation, both the drivers and the methodologies, and reshape organisations to be constantly change ready? Are we about to see the advent of the change-led organisation?
To explore these issues, join Technology Ireland ICT Skillnet for the next instalment in the weekly Lockdown Your Learning series. We are honoured to welcome Paul Hearns, formerly host of TechFire and editor of TechPro, who will host five industry panel sessions every second Thursday, exploring topics on:
·         Business and digital transformation
·         Applying AI/ML and automation
·         Education and training in change-led organisations
·         People, teams and how to work today and tomorrow
·         Cyber security in a fluid world
Paul will moderate panel sessions commencing on Thursday 24th of September and then on alternative Thursdays we will be joined by industry experts presenting on a range of topics commencing on Thursday 1st of October and each subsequent Thursday fortnight thereafter.
Quantum Computing and what it means for you – 10th Dec
Click here to view the recording
There have been many and varying claims for what quantum computing will be able to do, when it finally becomes practicable. At the moment, there are many research and development efforts, in both hardware and software, providing promising results and verifiable advances.
But what will quantum computing mean to the ordinary IT professional? Is quantum computing something that Irish organisations need to be thinking about now?
Join Paul Hearns for a broad discussion on these issues, with insights and assessments from domain experts and an concluding with and open Q&A.

 Presenter Bio: Paul Hearns
Paul Hearns is a journalists, commentator and presenter, with more than twenty years' experience in the ICT sector.
Former editor of TechPro and presenter of the TechFire series, he has been an influential voice analysing and documenting the development of information technology in Ireland.

Presenter Bio: Venkatesh Kannan
Venkatesh is the Technical Manager at the Irish Centre for High-End Computing (ICHEC), Ireland's national supercomputing centre. This involves working with all ICHEC staff including a team of 40 computational scientists on a number of academic, public and private sector projects across offices in Dublin and Galway. Venkatesh develops and manages partnerships to undertake computation-driven research and technical development in European and domestic programmes. This includes advising the ICHEC Director on strategic directions, identifying and progressing new partnerships, managing and the co-ordination all of the Centre's technical activities. Venkatesh represents ICHEC for relevant Irish and EU initiatives.
Venkatesh also manages the Novel Technologies Programme, which involves defining and accomplishing ICHEC's strategy with technologies that include conventional HPC, accelerator technologies (Intel Xeon Phi, GPU and FPGA), parallelisation, auto-tuning for energy-efficiency and exascale computing. A significant part of my work involves investigating the use of conventional HPC solutions and emerging techniques (Machine Learning, Deep Learning, Blockchain and Quantum Computing) for application to ICHEC's industrial and research projects. This includes working with in-house and external partners in academia and industry to apply conventional and emerging HPC solutions to their requirements.

Presenter Bio: Ciaran Fennessy
Ciaran is a Program Manager with Citi and has over 20 years technology experience in financial services having ran programs supporting traditional financial services applications as well as introducing Robotics and AI initiatives.    Ciaran is interested in new technologies and how they can be applied to resolve business problems.  Having a background in Physics, Ciaran has spent a lot of time reviewing Quantum Computing, how it works and uses case for its application.
Previous Webinars
Business and digital transformation – 24th Sept
Click here to view the recording
Join experts from Microsoft and other technology companies who will explore the issues before a moderated discussion panel will open to attendees to answer all questions.
 Presenter Bio: Paul Hearns
Paul Hearns is a journalists, commentator and presenter, with more than twenty years' experience in the ICT sector.
Former editor of TechPro and presenter of the TechFire series, he has been an influential voice analysing and documenting the development of information technology in Ireland.

Presenter Bio: Niall Moran
Niall Moran Technology Centre Director, Microsoft has worked for 20 years in the software industry as a software engineer, consultant, solutions architect and chief technology officer. Now working with Microsoft as Technical Director for the Dublin Technology Centre, Niall runs a team of technical experts that help customers apply Microsoft cloud technologies to their digital transformation initiatives. Niall has a strong interest in emerging technologies and regularly speaks at events on Cloud Adoption, Trusted Cloud, Artificial Intelligence and The Internet of Things.

Presenter Bio: David McGrath
David McGrath is a Director with Expleo and is currently the Head of Expleo's Business Agility Practice. Since joining Expleo in 2014, he has supported various clients as the lead on Agile transformation programs.
Whilst fulfilling various process analyst roles up to Director level, David's career has seen him lead or support change programs across numerous industries such as Financial Services, Telecommunications, Bio Technology, Digital Publishing and most recently Aviation.
He is a certified Six Sigma Black Belt and holds a Bachelor's degree in Business Studies from University College Dublin
Digital Transformation Necessity, Accelerated by Technology- Thur 1st Oct
Click here to view the recording
6 years ago – the October 22nd , 2014, at a tech event, Paul and Dejan were discussing technology trends and technology delivery models which will happen over the coming years. At the time, Cloud was a new word, and no one saw Blockchain coming, AI was in its infancy. Six years later, we are living in a different world. Technology is changing many industries and impacting almost everyone's life. COVID-19 accelerated this trend. Digital Transformation becomes a necessity.  How disruptive technologies (i.e. AI, Blockchain, Cloud …) are impacting many businesses and why many are heading for a different and uncertain feature. Paul and Dejan will compare notes from 6 years ago and discuss the next 5 years.  Moderated By Paul Hearns
Presenter Bio: Dejan Cusic
As a business leader with more than 25 years of experience in the IT industry, Dejan is passionate about helping organisations grow and actively pursue new business opportunities. Throughout his career, Dejan acquired a rare combination of technology skills and business acumen that bring a unique benefit to clients he works with. Over the years, he helped numerous start-ups and enterprises successfully undergo the digital transformation cycle and transition to customer-centric organisations. He works closely with C-level executives to help them evaluate their business and technology needs, identify risks and challenges and recommend the best and most cost-effective IT solutions. His areas of expertise include helping clients with technology due diligence, scaling up/down of their technology delivery organisations and use of technology as an innovation driver.
Artificial intelligence releasing human potential – 8th Oct
Click here to view the recording
New ways of working were emerging before the pandemic changed everything.
Now, people are working remotely, dispersed over wide areas, with some even relocating where there is less pressure on accommodation and services.
Coping with the normal elements of business while also respecting public health measures and without the luxury of international travel, is yet another challenge for organisations.
In this era of remote contacts, the human touch is more important than ever. Artificial intelligence and machine learning (AI/ML), combined with intelligent automation in business, have the potential to make certain tasks and actions more efficient and faster, as well as providing opportunities to scale.
The latest instalment of Lockdown Your learning will look at the practical applications of AI/ML and automation. In areas such as decisions support, information extraction, operation efficiency and fraud prevention, these technologies can multiply human efforts, ensuring that people are free and unfatigued to engage successfully in the new landscape of business.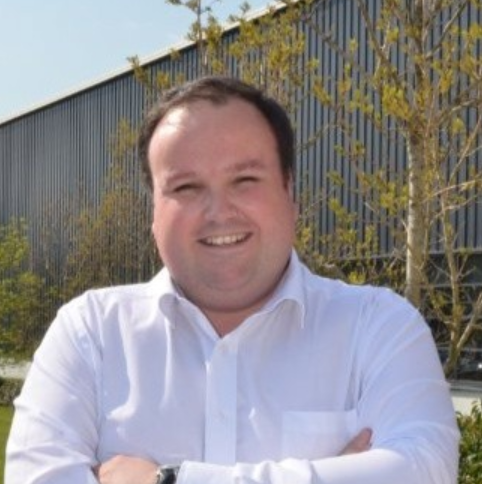 Presenter Bio: Dr Gavin Shorten
Gavin has just started a new role as the Program Delivery Manager for the IBM Cloud and AI Foundry. This new initiative focuses on the commercialisation of R&D assets through product and service delivery. IBM has a particular focus on the delivery of AI and Cloud solutions for their clients combining bleeding edge technology with Enterprise IT.
Gavin has spent the last seven years with IBM mainly working for their Innovation Lab and supporting innovative programmes. He holds a BEng in Electronic Engineering and a PhD in Data Science and Biomedical Engineering.

Presenter Bio: Donal Cullen
Donal is the Co-founder and CEO of Spanish Point Technologies. His role is to ensure the environment is right for innovations to be concepted, tested and built for Spanish Point customers.
Spanish Point delivers Digital Transformation with Microsoft technologies and has a growing SaaS offering for the music industry with customers in Europe and North America. Spanish Point are a Gold Certified Microsoft partner, winning a series of Microsoft and industry awards across many years. We are currently Microsoft 2020 Azure DevOps Partner of the year and the Microsoft 2019 Partner of the year in Ireland.
Creating high performance sales cultures to thrive in constant customer
change and complexity – 15th Oct
Click here to view the recording
With average close rates of just 20% and 40% of all deals stagnating, today's B2B sales teams struggle to meet quota and grow revenues. Teams find it increasingly challenging to navigate complex customer buying processes to generate demand for their products and services.
In this webinar Danny will look at how customer buying expectations have radically changed and what sales organisations can do to realign and take advantage. Danny will talk about the rising importance of the customer purchase experience, team collaboration and the why building customer advocacy and consensus is critical to sales success.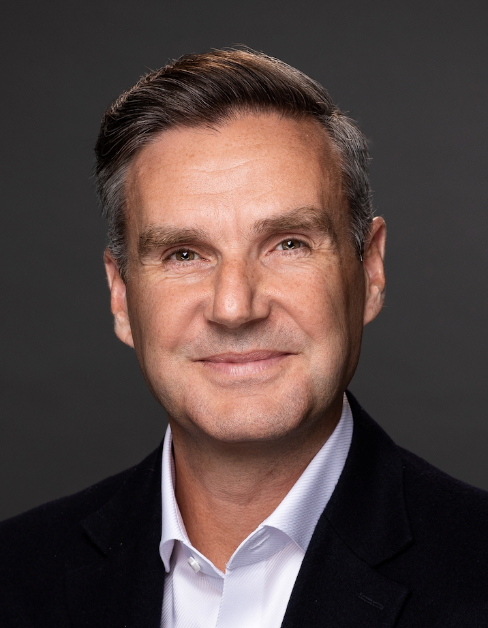 Presenter Bio: Danny O'Neill
Danny is founder and CEO of Animis Labs. He has over 20 years' experience in B2B sales business transformation and training. Passionate about helping organisations realise the collective potential of their people and teams. Danny has extensive experience developing and implementing sales, transformation and learning strategy for global technology organisations.
Education and training in change-led organisations – 22nd Oct
Click here to view the recording
The pace of change in business was already furious. And then 2020 dawned.
Already struggling with entirely new disciplines and skill areas emerging in business, organisations then found themselves having to exercise them in challenging environments. Coping with accelerated change and disruption are going to be key capabilities for the foreseeable future, but how do we cope from an education, skills and training perspective?
Lifelong learning and continuous professional development have been highlighted before as the foundations for the future workforce, but added to this are the need for adaptability and resilience. Lockdown Your Learning will discuss how education and training must adapt to cope with the pace of today's business, as well as the need to respond to disruption, in business models and conditions.
Experts will illustrate how learning methods and delivery advances will ensure that Irish IT professionals learn to stay ahead. Moderated By Paul Hearns
Presenter Bio: Mary Cleary
Mary Cleary is Deputy CEO of the Irish Computer Society/ICS Foundation and Chair of the CEN TC 428, Digital Competences and IT Professionalism. She oversees ICT professionalism and digital inclusion policy and initiatives for ICS, coordinating the Irish Digital Jobs and Skills Coalition and advising the ICS CIO Forum on professionalism and Continuous Professional Development for all domains, with particular emphasis on eHealth. She holds a Master's Degree in Education, and has extensive experience of ICT professional programme design and implementation. She has worked on several national education initiatives, promoting ICT as a teaching and learning tool. She manages education outreach initiatives, as well as the professional and advocacy activities of HISI (Healthcare Informatics Society of Ireland), and the delivery of 8 national conferences annually. She is a delegate to the NSAI (National Standards Authority of Ireland) ICT SCC, and a committee member of the Irish Expert Group on Future Skills Needs (EGFSN).
Presenter Bio: Mark Jordan
Mark is the Chief Technologist at Skillnet Ireland, and has held a number of senior leadership roles in the Financial Services and FinTech sectors. Having worked in the UK, US, Switzerland & Ireland, he is an experienced and innovative leader possessing expertise in technology deployment, operational management, system transformation and regulatory compliance.
Throughout his career, Mark has managed and delivered many global strategic transformation programs around system redesign, operational workflow improvements, outsourcing, offshoring and process re-engineering. He also specialises in identifying and developing partnerships and successful commercial engagements with governments, industry bodies and subject matter expert companies. Mark has an ICMA from the Henley Business School at the University of Reading. He also holds diploma designations from the Securities Institute, Chartered Insurance Institute and The Boston Institute of Finance. At Skillnet Ireland, Mark is leading the technology skills strategy and agenda. He is engaged with the European Commission, higher education, government departments and industry sectors in Ireland, and is focussed on readying business for the impact technology will have on the future world of work.
Aligning the Organisation's Business & Human Capital Strategy for Competitive Advantage – 29th Oct
Click here to view the recording
For every organisation, human capital is a strategic source of value creation.  Even in today's digital economy human capital is considered the organisation's most important asset and will continue to be, as both the digital economy and the future of work evolve.
So why is it important to align the organisations' business and human capital strategy? It has long been recognised that there are important linkages between an organisation's strategy, its human resources, and the performance outcomes of the business.  It is therefore important to design a Human Capital Strategy, that will engage the organisation's workgroups, and individual employees, ensuring they understand the business strategy, the activities to be carried out, and have the required skills and competencies needed to deliver the strategy.
Presenter Bio: Carmel Somers
Over a thirty-year career at IBM, Carmel held several local and global roles in research and development, consulting services and operations. Having qualified as an Organisational Psychologist she held the position of Talent Manager for IBM's Ireland Lab, and most recently set-up IBM's first European "Technology for Good" team within IBM's Corporate Social Responsibility division. Since leaving IBM in 2019, Carmel is working as an organisational psychologist helping business leaders implement talent related solutions and best practices to position their organisations & employees for the unfolding future of work.
As an advocate for lifelong learning and shaping the workforce of the future, Carmel sits on the Steering Group of Technology Ireland ICT Skillnet, and chairs their Cyber Security Skills Initiative (CSI) Advisory Board. She is a member of the Innovation Forum and a Cyber Ireland board member and works closely with the ICT Skillnet to develop the Workplace of the Future.
People, teams and how to work today and tomorrow – Work was complicated before the pandemic – 5th Nov
Click here to view the recording
As we stare down the prospect of restriction levels waxing and waning with COVID-19 incidence levels, all of the things that needed attention before, must now be catered for in light of ongoing mass remote working. Added to that is emerging phenomenon of 'Zoom fatigue' and the difficulties mount. How can workforces be facilitated to work remotely and efficiently, even as restrictions come and go, but businesses strive to carry on?
This session explores emerging experiences, best practices and highlights the pitfalls. Clare Dillon will provide insights from her work on open source development, and what Open Source Communities can teach us about distributed and remote work. The session will also look at motivation, facilitation and ensuring employee wellbeing. Moderated By Paul Hearns.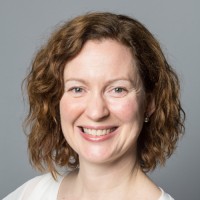 Presenter Bio: Clare Dillon
Clare Dillon has over 20 years' experience in the technology industry with a focus on leadership development, business strategy and technology evangelism. Passionate about how technology is changing and shaping the world we live and work in, she regularly speaks on topics related to artificial intelligence, digital transformation and innovation trends. Clare is a qualified coach, a member of the European Mentoring & Coaching Council and works with senior leaders interested in exploring new ways to unlock value for themselves and their teams.
Clare was a member of the Microsoft Ireland Leadership Team for 8 years, giving her first-hand experience of leading through times of change. Heading up the Developer Experience & Evangelism team, she was focused on working with Microsoft's SaaS partners to drive their success. Before that, she ran Microsoft Ireland's developer outreach programmes and community engagement and was a product manager with Irish start-ups Havok and Iona. Clare has also served as a director on the boards of the National Digital Research Centre, the Irish Internet Association and on the industry guidance board of the Irish Centre for Cloud Computing and Commerce. She is currently a member of the industry expert group for the Technology Ireland Innovation Forum.
Presenter Bio: Richard O'Brien
Richard O'Brien is Technical Director at Triangle Computer Services, with a focus on Enterprise Mobility and Digital Workspace.  Richard has 15 years of experience in enabling organisations support their transition to a digitally enabled workforce, with a strong focus on the user experience, privacy and security.
10 Lessons From Successful Solution Architects – 12th Nov
Click here to view the recording
Architecture is a complex profession with a variable set of practices. From engineering excellence to business value creation, the practicing architect must deal with a complex set of problems in an average week. In this presentation Paul Preiss, founder of Iasa, will talk about 10 practices that will aid you immensely in not only dealing with this complexity but help you master it. From advanced stakeholder management techniques to understanding emergent architecture we will take a deep dive into the modern solution architect. Paul will uncover the traits, habits and principles which guide successful architects in their work. Here are a few:
1. Design emerges, but architecture is proven. The modern solution architect understands that designs emerge, but that an architect proves a strategy and path. Running design sessions and extracting information from multi-functional teams is just the beginning.
2. Decision management is the key to success. Understanding how decisions are made, how they are invested in and how to manage them over time can make or break a successful project or product.
3. Value is both subjective and objective. Clarifying value is one of the most critical functions of the architecture role.   After interviewing hundreds of architects over years as well as assessing and advising on the setup of dozens of architecture practices, Paul has distilled a few key principles that will help you and your team avoid countless pitfalls.
Presenter Bio: Leo Peyton
Leo is Commercial Director at Iasa Global and also provides advisory services to sports and technology start-ups. Leo has over twenty years international experience providing senior management, business development, consultancy, and advisory services. Working with start-ups to develop & execute on their business model and with large organisations on strategy, business development, growth and adapting to change.
Presenter Bio: Paul Preiss
Paul Preiss is the CEO and Founder of the Iasa, one of the largest Enterprise and IT architect associations in the world. Through his time at Iasa, Paul has taken the association from a single user group in Austin Tx to an international organization with chapters in over 25 countries. Paul's vision is a unified architecture profession with effective education, credentials and ethics which fully supports corporate strategy and delivery. He is a tireless advocate for the field and speaks on topics ranging from architecture ethics to best the best setup and structure for architecture teams. Paul has spoken at hundreds of events as well as held conferences and training for architects all over the world. He is an expert software and enterprise architect in practice and continues to work with companies on optimizing their technology strategy.
Creativity for a Culture of Innovation – 19th Nov
Click here to view the recording
Joan will discuss the need for creativity in organisations and how creativity is a key pillar in driving the culture of innovation. She will provide insights on the current wave of digital transformation and how the concept of transformation has different interpretations.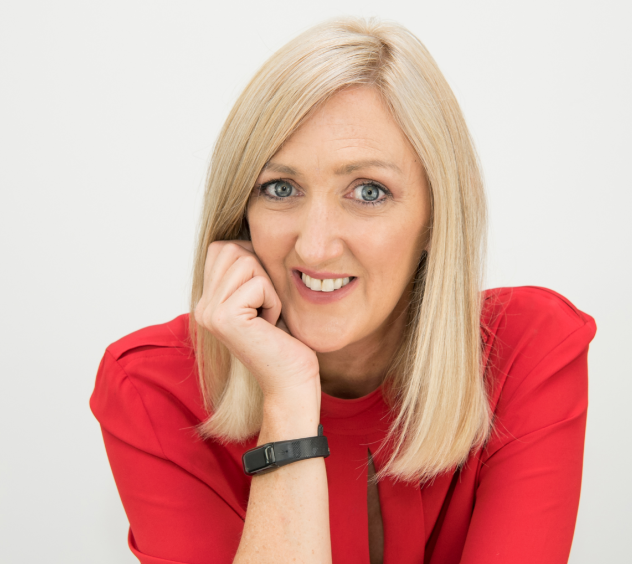 Presenter Bio: Joan Mulvihill
As the Digitalisation Lead for Siemens in Ireland, Joan Mulvihill continues to be at the forefront of driving technology adoption in Ireland. Having held the position of CEO of the Irish Internet Association for 7 years, followed by 2 years as the Centre Director for the Irish Centre for Cloud Computing and Commerce, her role at Siemens builds on Siemens' and her deep commitment to and understanding of the needs of Irish business for their digital transformation. Digitalisation means working differently. Siemens will always work with their clients to meet their operational technology needs with world class products and services and now through Digitalisation, Siemens leverages its domain expertise with clients to transform and create the businesses of their future.
Maximising Research, Development & Innovation ("RD&I") Supports across the full Project Lifecycle – 26th Nov
Click here to view the recording
As companies look at ways to continue their RD&I efforts while coping with the challenges presented in the current environment, it is important to be aware of and maximise all avenues of RD&I support available.
In this webinar Mark will look at how key grants and tax breaks can be maximised in order to reduce the cost of your innovation efforts by up to 50% – 60%, as well as the potential ability to avail of reduced tax rates on resultant IP created. Detail of the stages of the project at which the key supports should be accessed, and the interaction between the supports will also be provided.
 Presenter Bio: Mark O'Sullivan
Mark is head of R&D Technical Services at BDO and has significant experience in working with companies across all sectors having worked solely in R&D support practice since 2011. During this time Mark has been involved in securing over half a billion euros worth of R&D funding support for companies in Ireland via grants, credits, and IP reliefs.
Mark is a member of Engineers Ireland and has professional qualifications in Computer Science, Medical Physics, Mechanical Engineering, Manufacturing &  Design Engineering, and Tax. Mark also has extensive Revenue audit experience relevant to the reliefs covered in this webinar.
Enterprise Change and Innovation – "must win battles" for companies seeking value from a digital business model – 3rd Dec
Click here to view the recording
Long before COVID19, traditional companies across all sectors were facing up to the challenges posed by new digital entrants and "Digital Transformation" became the centre piece of many strategic plans.
With some reports suggesting that over 70% of executives are disappointed with the value from their companies innovation programmes the payoff for this effort is still elusive. With the world around us changing at a faster pace than most companies can match, it is more important than ever for leaders to understand what they must do differently.
In this webinar Lavinia will give her insights into some of the key focus areas that increase your chance of success on the digital transformation journey and how organizations can think differently about what it means to innovate and develop a sustainable digital business.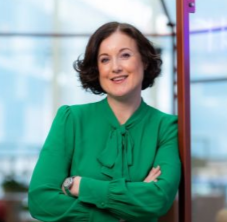 Presenter Bio: Lavinia Morris
Lavinia is the Chief Operating Officer of KBC Ireland and the Irish representative on the KBC Group European Innovation Council. She is responsible for the delivery of KBC digital services in Ireland. Prior to this, Lavinia held the position of Senior Vice President of Information and Technology at SMBC Aviation Capital, one of the world's largest aircraft leasing companies.
Lavinia is actively involved in the technology industry in Ireland, serving as a member for the Technology Ireland ICT SkillNet Innovation Forum Expert Group, National Mirror Committee Member of the NSAI Blockchain International Standards Committee and former Chair of the Cloud Computing Working Group of the Irish Internet Association.
Please note links will be issued separately after you have registered