Duration:
45 mins (30 min + 15min Q&A)
https://www.youtube.com/watch?v=Gd_haI3ef-o
Overview
This online webinar series has finished however the all recordings will be made available very soon. The presentations for most webinars can be located on our Slideshare account linked above amongst our socials.
We want to help you stay up to date, feel connected and make best use of this remote working lifestyle we've all had to adapt to. Every Thursday for the months of April, May & June we will be holding 45 minute webinars covering a multitude of topics with special guest speakers.
During this time of social distancing, don't be isolated, join with us to connect and learn together.
You can register for one or more webinars at the same time.
Previous webinars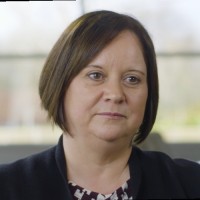 Leading a Remote Team – Thur 2nd April
Click here to watch the recorded webinar
In the current environment many organisations have moved to remote working and team leaders face a new challenge.  Leaders & managers who create an environment where team members feel emotionally and psychologically connected to one another and the business will reduce the virtual distance and effectively lead their remote teams.
 Carmel Somers
Over a thirty-year career at IBM, Carmel held several local and global roles in research and development, consulting services and operations. Having qualified as an Organisational Psychologist she held the position of Talent Manager for IBM's Ireland Lab, and most recently set-up IBM's first European "Technology for Good" team within IBM's Corporate Social Responsibility division. Since leaving IBM in 2019, Carmel is working as an organisational psychologist helping business leaders implement talent related solutions and best practices to position their organisations & employees for the unfolding future of work.
As an advocate for lifelong learning and shaping the workforce of the future, Carmel sits on the Steering Group of Technology Ireland ICT Skillnet, and chairs their Cyber Security Skills Initiative (CSI) Advisory Board. She is a member of the Innovation Forum and a Cyber Ireland board member and works closely with the ICT Skillnet to develop the Workplace of the Future.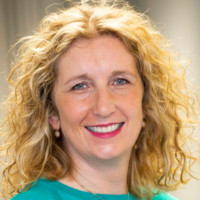 The Future of Talent Acquisition – Thur 9th April
Click here to watch the recorded webinar
In this webinar, Linda will discuss the new paradigm in talent acquisition. Drawing on many years of experience in the industry, and as the founder of the European DatScI & AI Awards and Oxygean, Linda will provide insights into the new norm of talent acquisition and how technology and Human Evolution is aiding decision making
Presenter Bio: Linda Davis
In 2007 Linda established Next Generation Recruitment to deliver world-class leadership and talent for key positions at high-ranking executive and support level, middle management and specialised professional requirements across Ireland and Europe. She subsequently founded the European DatSci and AI Awards, and developed it to be recognised as one of the leading award ceremonies in Data Science and AI in Europe.
The entrepreneur in Linda continues at pace as she has co-founded Oxygean the network designed to advance your unique identity which is the life guide and enabler to iGen in a rapidly changing and chaotic world.

The Future of Learning – Thu 16th April
Click here to watch the recorded webinar
The way education and training is delivered is going to change fundamentally. Based on his first-hand experience of delivering both corporate training and Level 8/9 education over the decades, and especially over the past few weeks, Vikas will outline his thoughts about the future. He will then engage in a discussion about how this should be best delivered in the post-Corona world.
Presenter Bio: Vikas Sahni
Vikas is a consultant, mentor and trainer with 30+ years' experience. He provides Architecture, Mentoring, Coaching and Training services and is a member of the NSAI standards committees for Cloud Computing, Blockchain and Cybersecurity. He can lead and mentor people on different technical platforms and has experience of full Software Development Lifecycle, Outsourcing, Quality and Processes. He is a member of the faculty of Computing at National College of Ireland where he lectures on their MSc programmes.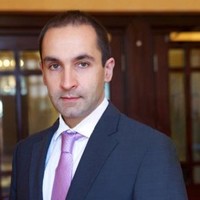 Cyber Accountability in the Boardroom and at C-Level: Why it Matters!  –
Thur 23rd April
Click here to watch the recorded webinar
CEOs, CXOs and Board members must be aware of and know how to address Cyber Security risk. As principals of the organisations', they are required to design, promote and implement Cyber Security and compliance programs: it's called Cyber Accountability. This webinar will provide best practices on how to prepare for and maintain Cyber Accountability
Presenter Bio: Mathieu Gorge
Mathieu Gorge is the CEO and founder of VigiTrust. Mathieu is an established authority on IT security and risk management, with more than 20 years international experience. He is in high demand as a speaker at international security conferences, such as RSA, ISSA and ISACA. Mathieu's areas of expertise include PCI DSS, GDPR, CCPA, HIPAA, VRM and ISO 27001. He has been involved in payment security for more than 15 years and works closely with the PCI Council in the US and EU.
Mathieu is the current President and Chief Security Officer of the French Irish Chamber of Commerce. He has also served as the Chairman of InfoSecurity Ireland and was an Official Reviewer for ANSI. He is the founder of the PCI DSS European Roadshow, running since 2011.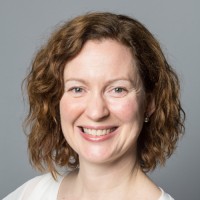 Innovation in a Changing World – Thur 30th April
Click here to watch the recorded webinar
The world is changing. New technologies are helping to reshape how we work and live.  But it turns out, the enabling technology is the easiest part of any digital transformation journey and the hard truth is that the vast majority of digital transformation efforts fail. Building the culture and developing the capabilities to take advantage of these powerful new tools is the hardest challenge of all. In this session, Clare will cover some of the latest emerging trends that organisations are employing to increase collaboration and help deal with our complex new world.
Presenter Bio: Clare Dillon
Clare Dillon has over 20 years' experience in the technology industry with a focus on leadership development, business strategy and technology evangelism. Passionate about how technology is changing and shaping the world we live and work in, she regularly speaks on topics related to artificial intelligence, digital transformation and innovation trends. Clare is a qualified coach, a member of the European Mentoring & Coaching Council and works with senior leaders interested in exploring new ways to unlock value for themselves and their teams.
Clare was a member of the Microsoft Ireland Leadership Team for 8 years, giving her first-hand experience of leading through times of change. Heading up the Developer Experience & Evangelism team, she was focused on working with Microsoft's SaaS partners to drive their success. Before that, she ran Microsoft Ireland's developer outreach programmes and community engagement and was a product manager with Irish start-ups Havok and Iona. Clare has also served as a director on the boards of the National Digital Research Centre, the Irish Internet Association and on the industry guidance board of the Irish Centre for Cloud Computing and Commerce. She is currently a member of the industry expert group for the Technology Ireland Innovation Forum.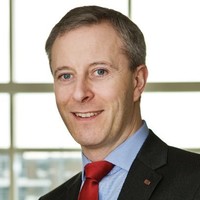 When The Rule Book Goes Out the Window – Thur 7th May
Click here to watch the recorded webinar
Necessity is the mother of invention, survival, inspiration and ingenuity are the new norms across the business spectrum. How can the business model sustain such an onslaught? It must and it will. This webinar investigates the question, are we witnessing a new rule book in the making?
"When you change the way you look at things, the things you look at change" Albert Einstein
Presenter Bio: Anthony McCauley
Anthony is a business strategist and the former Head of R&D at Fujitsu Ireland. He is commercially driven with a track-record of delivering market-led innovation through customer engagement. He transformed the Fujitsu Ireland brand from managed service provider to research-led innovator. He has extensive experienced leading multi-disciplined teams, building global relationships and communities building ecosystems and governance models to support collaboration.
This determination creates new business solutions, through adoption of emerging technologies aligned to A.I., IoT and advanced analytics. He is the Chair of the Technology Ireland ICT Skillnet Expert Group targeting the growth of new business collaboration across Academia, Business and State Agencies. He is also a member of the National Standards Authority of Ireland ISO committee on Innovation Management and the NSAI mirror committee on Artificial Intelligence (JTC 1 SC 42).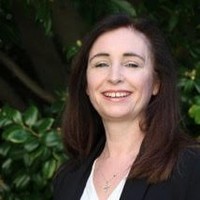 SME Resilience – Thur 14th May
Click here to watch the recorded webinar
The business landscape has always been a challenging environment for SMEs, Owner/Founders have had to draw on a wide spectrum of resources to nurture innovations transforming them to businesses while being accountable for all aspects of financial and working capital management. The area of financial planning is not necessarily a natural fit for many entrepreneurs and innovators, and we will discuss in this webinar practical financial planning which can support business continuity and resilience.   
Presenter Bio:  Karen Dunne
Karen spent over 10 years at various senior levels in Ireland and the UK with MNC and PLC companies. Over the last 15 years she has used her corporate experience to support founder/owner driven businesses. She has implemented new financial systems both for start-ups and rapidly scaling technology companies. In addition, she has assisted Irish companies targeting the US market by establishing the commercial and legal structures underpinning their international growth. She has co-ordinated investment rounds with both private investors and venture capital firms, supporting and managing the process on behalf of SMEs.

Working closely with the CEO and board of directors in several companies she has designed business models to transform disruptive technology ideas into investible opportunities. She has also used her business model experience preparing companies for due diligence and managing the process with institutional investors on their behalf.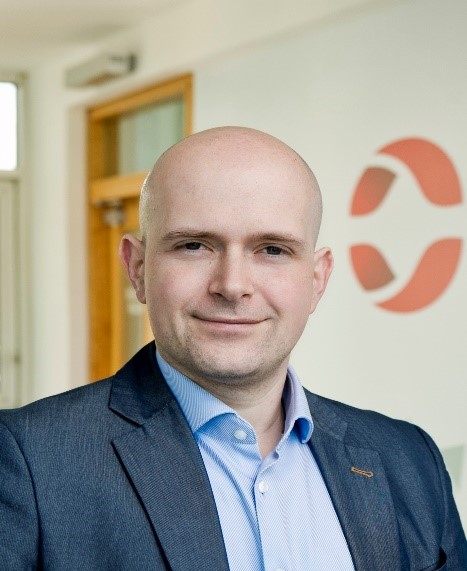 AI and the Reverse Arc of Digitalisation – 21st May
Click here to watch the recorded webinar
The digital transformation currently underway is about shifting our information, interactions and processes from the real world to a digital virtual world. It is in this virtual world that existing forms of narrow artificial intelligence have provided most of the value. Companies that are in their very essence close to the virtual world, such as certain tech companies, e-commerce retailers or digital advertisers, have benefited the most. 
But many others are struggling with digitalization and are still wondering when AI will actually become a game changer for them. If AI is really to deliver on its economic promise in real world sectors such as manufacturing, agriculture, healthcare and mobility, it needs to leave the confines of the virtual. In my presentation, I will discuss recent advances in areas such as robotics, edge computing, video analytics, natural language processing and even machine reasoning that are set to pave the way for extension of AI to real world settings.
Presenter Bio: Boris Cergol
Boris is Head of AI at Comtrade Digital Services, a provider of software engineering services and solutions. He is responsible for overseeing the delivery of AI projects and the company's AI-related R&D activities. He is also managing the AI Collective, Comtrade Digital Services' partnership network of academic institutions and start-up companies. Prior to joining Comtrade, he was the CEO and co-founder of Ektimo, an AI consulting and implementation company and held various research positions in both academia and industry. 
He has extensive experience working with businesses who were early adopters of AI across various industries – including finance, insurance, technology, retail, manufacturing and energy. He is a member of the AI Top Team advising National Standards Authority of Ireland. Boris holds a bachelor's degree in Theoretical Mathematics and a PhD in Mathematical Statistics.
Where Are All The Clouds Going? – 28th May
Click here to watch the recorded webinar
This Lockdown-Your-Learnings webinar takes a provocative view at the evolution of The Clouds (yes, it is more than one) in light of our current reliance on tele-commuting and the usual start phrase of "can you hear me well?" This century, we have grown accustomed to having on-demand (freemium) cloud services at home and work, a marked shift from last century's buy-and-install software. The factors behind this shift have arguably been i) mobile and wireless devices; ii) companies outsourcing infrastructure; and iii) broadband access at home and work. 
But now that The Clouds are supporting our lives, it is important to speculate where they will get to be in the 2020s. What should predictable global cloud services and infrastructure look like this decade?  I will speculate how The Clouds should become an enabler for data-driven personalisation and presence whilst preserving privacy.
Presenter Bio:  Horacio González-Vélez
After some twenty years of experience in the technology industry and academia, Horacio joined National College of Ireland to start the Cloud Competency Centre in 2012. He directs the NCI's cloud and data analytics infrastructure, postgraduate programmes, and research & innovation initiatives. He is an academic representative to the Steering Group of Technology Ireland Innovation Forum/ICT Skillnet. 
Horacio started his career as a true dot-commer working in HPC systems engineering and product marketing for innovation-driven companies Silicon Graphics and Sun Microsystems. He later did a PhD and a postdoc in computer science at the University of Edinburgh.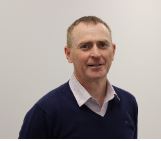 Tech for Good – 4th June
Click here to watch the recorded webinar
Technology for Good – Giving Back! – Technologists can, and are innovating using exponential technologies including AI, blockchain, IoT and others to deliver solutions that address societal challenges with the goal to improve social, environmental and economic outcomes. Find out how IBM in Ireland has been pioneering this practice.
Presenter Bio: John McGrath (IBM)
John is a Senior Solution Architect for IBM Watson Financial Services and is the leader of IBM's TechForGood team in the IBM Centre of Excellence for Corporate Social Responsibility. Based in the IBM Ireland's Software Lab, he was previously the Worldwide Practice Leader for IBM Security and Smarter Cities designing and delivering projects for IBM enterprise clients globally. Prior to joining IBM, he was the Enterprise Program Director for Portal at TransAlta in Canada.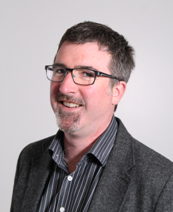 Colouring outside the lines – 11th June
Click here to watch the recorded webinar
Leveraging innovation and emerging technology to meet the challenges of an ever changing world.  To use my personal journey to look at how innovation and emerging technologies have impacted the business environment over the past 25 years and explore what bearings we can take from that experience when planning to re-imagine our businesses and identify opportunities as we plan to emerge from the CV19 crisis
Presenter Bio: Daire Lawlor, ex MD of State Street's Management Consultancy Division and chair of the Irish Funds Fintech Group
Currently working in an advisory capacity for a number of FinTech Firms, Dáire sits on the Irish Funds Innovation, Skills and Technology Steering Group and the FinTech Working Group. With a strong background in IT, Operations and Business, he has had a long and varied career in Senior Management roles across a variety of sectors successfully servicing blue chip clients, most recently as Managing Director and Head of State Street Ireland's Consulting Services Group.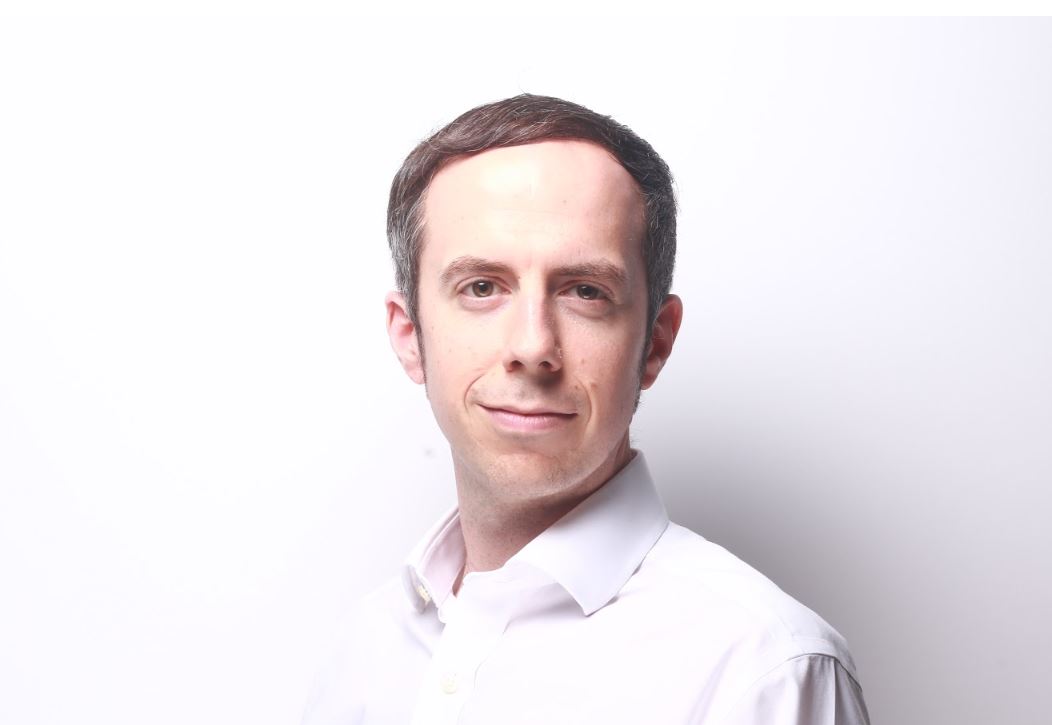 Securing a 24 x 7 x 365 Organisation – 18th June
Click here to watch the recorded webinar
AIB like many other organisations are no longer a 9-5 business; our customers rely on us 24x7x365. Sustaining this growing demand can be a challenge to our technology estate.  Modernising the tools and technologies we use to do our work each day; facilitating potential process efficiencies, greater mobility and collaboration is a priority in this 24x7x365 environment. Moving to the Cloud is enabling greater agility in how we work and manage our data, yet we must contend with multiple devices and platforms while creating a unified user experience with embed security controls.
Presenter Bio: David Cahill, Security Strategy and Architecture Manager – AIB
CISSP, CISA, CISM, CCSK, SCF
Having 16 years Information Security experience within the Irish financial services space, David is now Security Strategy and Architecture Manager for AIB.
In recent months David has been heavily involved in the security architecture & security policy requirements for a number of enterprise projects including: Mobility & Collaboration, Identity and Access Management, Network Segmentation, Endpoint Detection & Response, Cloud services adoption and Advanced Malware protection deployments across the AIB Group.
Experienced in advising on best practices for designing corporate security policies including Cyber Defence, Enterprise Mobility Management and Security Awareness.  David is also a committee member of the Irish Information Security Forum (IISF).  IISF are a non-for-profit group, which was established primarily to improve the understanding and practice of Information Security within the business computer user community
Recording coming soon!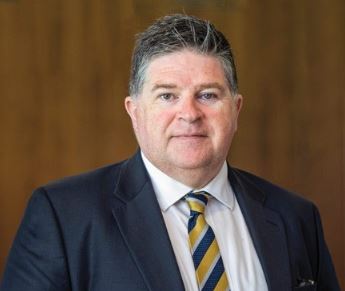 Garda ICT and COVID 19 – New Normal starts today! – 25th June
In the past few months Tim led the An Garda Siochana (AGS) ICT team in the response to COVID 19. AGS have implemented an increased Mobile Portfolio, Virtual Desktop, Security and Network Monitoring, Remote Access Management, Call Centre routing and a new Remote Desktop Policy.
Tim will provide insights on how AGS is transforming and innovating and the impact of technology for AGS.
Presenter Bio: Tim Willoughby
Tim is head of Digital Services and Innovation in An Garda Síochána. Tim is responsible for the full Technical Infrastructure and the whole Garda Network as well as the new Mobility Programme.  Tim was formerly CTO of the LGMA, with over 20 years in a number of Senior Management and Technical Roles in the Local Government Sector. He has been working in the Public service for almost 30 years. Tim has a Civil Engineering Degree from TCD and a Masters in Innovation from the University of Ulster.