Grant Aided Fee:
€600 per person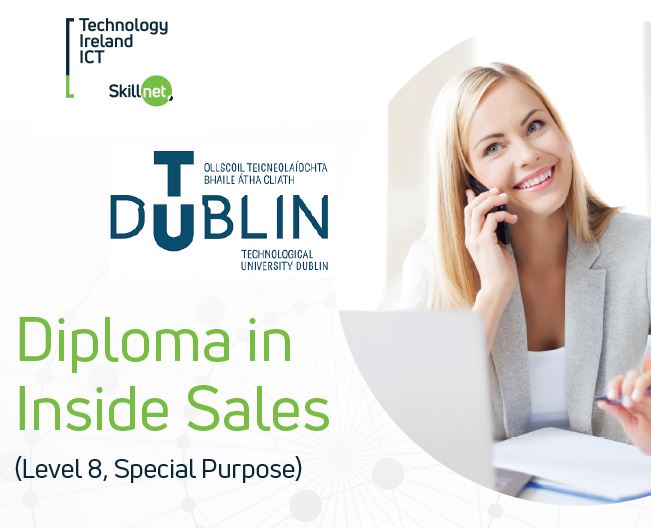 The 'Inside Sales' pilot programme aims to build the status of those in this role by providing high-end training with third level accreditation. It is being developed with a group of interested companies in the ICT Skillnet and piloted both in Galway and Dublin by Technology Ireland ICT Skillnet. The transformation of inside sales continues to grow apace and it is now the dominant sales model for reps in B2B, tech, SaaS, and a variety of B2C settings selling high value items. It routinely involves hightouch transactions using advanced digital modalities.
This predominantly online 20 weeks programme has been designed in partnership with the Global Inside Sales industry with the aims of developing the core knowledge, skills and competencies of the Inside Sales talent pool in Ireland based on internationally recognised best practice. The programme has been developed through a unique collaboration of the TU Dublin and the AA-ISP (American Association of Inside Sales Professionals) supported and funded by Skillnet Ireland through the Technology Ireland ICT Skillnet.  Participants who successfully complete the program will gain a one year membership to the AA-ISP.  With the disruption in technology and the impact this has on all aspects of our lives, it is important that we equip our Inside Sales people with the knowledge and understanding of how these technologies will support their job roles. Ireland is well placed to support these changes and this programme will assist organisations to remain competitive as all industries undergo service transformation.
Candidates should submit a CV in the first instance.
For further information please contact info@ictskillnet.ie