Duration:
45 minute webinar (30 min + 15min Q&A)
Note:
Free but registration is essential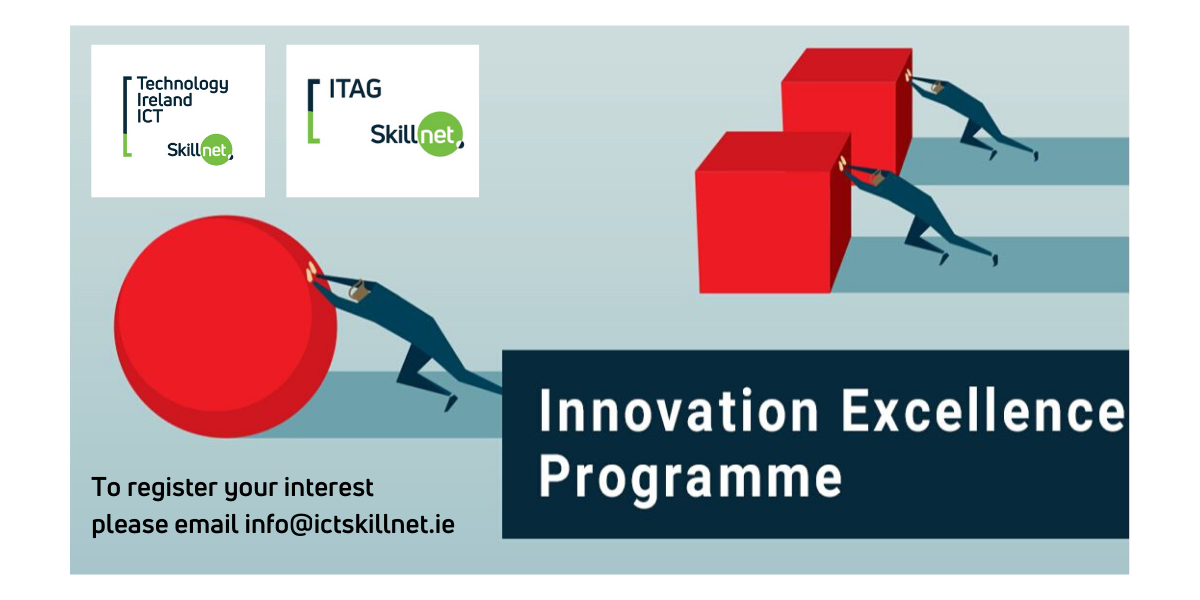 Overview
We are delighted to partner with ITAG Skillnet on this free webinar which will give participants an overview of what the Innovation Excellence Programme is and why companies will benefit from taking part.
The speakers will share their insights on why developing innovation capabilities in organisations is critical.  They will introduce the Innovation Excellence Programme and showcase how it sets organisations up to innovate successfully and repeatedly. They will also provide insights on rapid experiments, valuable techniques, including an enabling framework and supportive mentoring.
Further to this , we will also hear from Pat Brennan, CCFO of Novartis, who will highlight how completing this programme has already answered a need in his organisation and moved his innovation capabilities forward.
Speakers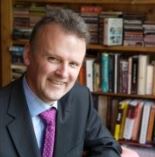 Presenter Bio: Keith Finglas, Innovation Delivery Limited
Keith is an experienced programme manager and team leader, used to managing and delivering scopes around strategy, routine objectives and crisis situations – or what one client called 'living in the middle of gory messes'. 
He helps teams do projects better by 
improving their solutions through the application of Design Thinking 

improving their execution strengths through good project management skills, processes and behaviours. 
Keith has worked in Europe, U.S.A., South America, Middle and Far East, over 35 years for G.E. (U.S.A.), Guinness U.K. and Intel Ireland, where his ultimate position was innovation project office manager in the European Innovation Centre.
He worked initially in the Gas Turbine, Brewing and Semi-Conductor Industries but, since 2006, he has worked in innovation in many sectors in Ireland, including Food/Drink, Financial Services, Software, Medical Devices, Services and Education. This work has included consulting and training in innovation techniques and approaches but, for the last 13 years, has focused on helping clients build innovation into their company structures from strategic planning through design and implementation to results validation. Keith is a member of the NSAI Standards team for Innovation Management. A co-author of an Intel paper on innovation in software development, Keith has a strong interest in education. 
Presenter Bio: Brian Hayes, Innovation Delivery Limited
Experienced Business Leader at Senior Executive and Board level, with extensive experience growing businesses and applying practical innovation in the business world.  Brian has been an independent non-executive director and chair of various companies for the last five years.
The experiences are diverse and applied in strategy development and business growth, in innovation, in problem resolution, with focus always on prioritizing client and stakeholder interests and seeking to improve frameworks that enhance risk, compliance and governance oversight.
He lead the set-up of a major FS innovation lab and its associated governance. He was an international mentor and innovation lecturer for the King Abdullah University of Science and Technology in the Middle East and an innovation consultant to Robert Gordon University in the U.K..
He has an M.Sc. in Investment and Treasury (MIT) Hons, from DCU and also lectured part-time on this program to industry practitioners for 2 years.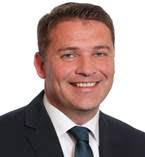 Presenter Bio: Pat Brennan, CCFO Novartis
The Ireland business includes the Global Service Centre and Sales & Marketing business units in Dublin and Manufacturing & Services in Cork. He has worked with Novartis for the past 18 years in various Finance roles in Switzerland, Turkey and Ireland in different business areas of the company.
Prior Finance roles outside Novartis include Arcelor Mittal (Steel Industry); Motor industry; and Real Estate in Chicago USA; and also worked in Sourcing and SCM roles in the Food Manufacturing industry.
Pat holds a MSc. Global Business Services, Smurfit Business School UCD; Chartered Management Accountant (ACMA) and an Accounting degree from CIT.