Note:
Free to eligible applicants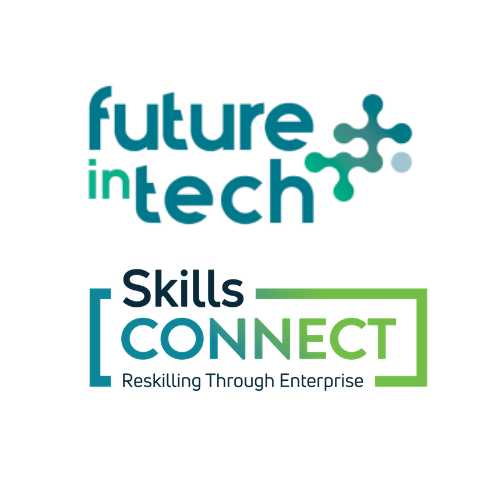 Future in Tech Programmes
Technology Ireland ICT Skillnet – with support from Skillnet Ireland, the Department of Further and Higher Education, Research, Innovation and Science and a host of technology companies –  is offering seven new certified Tech Skills Pathways to help non-tech jobseekers rapidly and easily develop new digital skills and access new job opportunities as a result.
This initiative is part of the Skillnet Ireland Skills Connect programme which facilitates the rapid reskilling of workers most impacted by COVID-19.  Skills Connect is designed in partnership with enterprise to enhance cross-sector employability and support people who have lost their jobs. It offers a suite of bespoke upskilling and training solutions, designed by enterprise, aimed at supporting re-entry into the workforce.
Click here for more information.