Note:
This course takes place over 4 days 22-23 and 29-30 March

Overview
This course is for developers who want to take a comprehensive deep dive into all aspects of the Ethereum blockchain technology platform and its related smart contracts, and applications that interact with it.
The Course will be delivered by ConsenSys Academy who are developing the global blockchain ecosystem by bridging the Ethereum knowledge gap. These dedicated educators have the proven practical and academic experience to deliver a world class course.  ConsenSys is the leading creator of blockchain ventures and education programmes with a proven track record of success. The team delivering the programme comprises of experts with world-class sector expertise in Education, Blockchain Technology, Enterprisegrade Software Architecture, and Customer Success.
The training will allow participants to develop the core skills for Smart Contracts and DApps development, including key topics like security, gas optimisation and testing. Upon completion, participants will be able to code and deploy Smart Contracts, and design the user web interface to use them.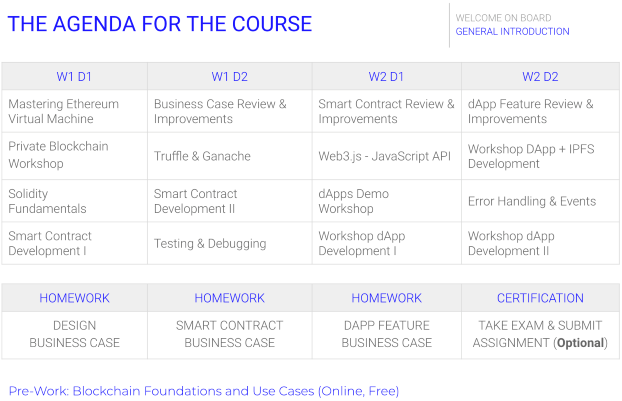 To book your place or find out more, please email info@ictskillnet.ie