Note:
Free to attend, registration essential.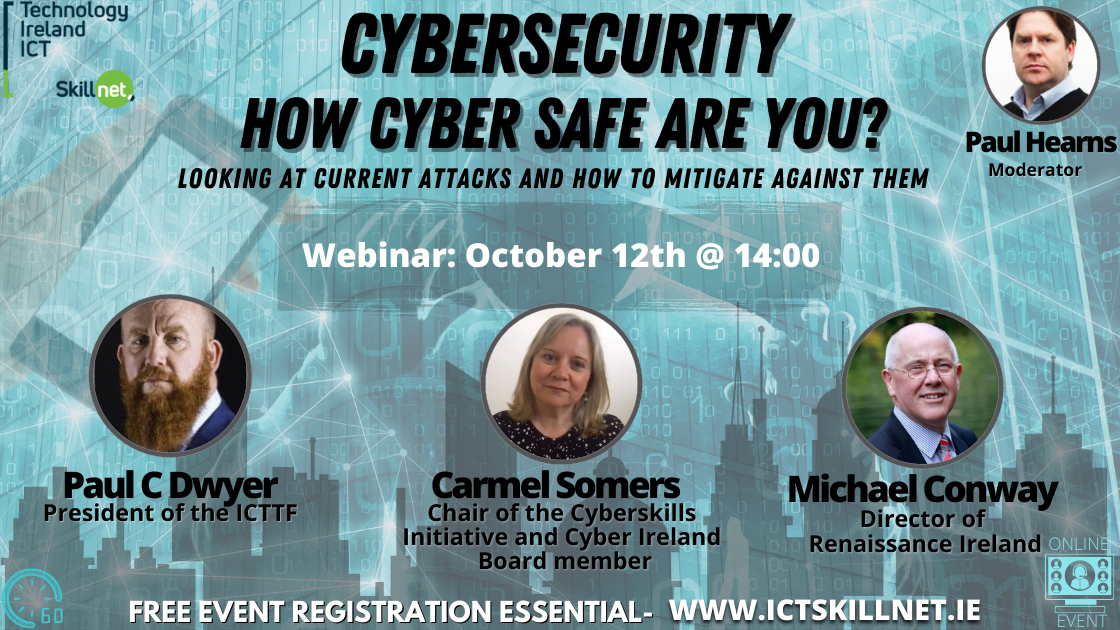 Overview
You are welcome to join us for a free webinar moderated by Paul Hearns looking at cybersecurity attacks and how to protect yourself and your data.   An Garda Siochana have recently reported that scams have increased by 440% in the first six months of 2021.  How do we recognise these scams particularly as we are now seeing an increase in scams to mobile phones in addition to landlines and email?  To discuss this topic and provide some practical advice to keep you safe whether you work at home or while accessing your devices in public places, Paul will be joined by Paul C Dwyer (President of the ICTTF) who recently participated in a number of TV and radio programmes on this topic, in addition to Michael Conway (Director of Renaissance Ireland) and Carmel Somers (Chair of the Cyber Skills Initiative and Cyber Ireland Board member).
Speakers

Presenter Bio: Paul C Dwyer, President of the ICTTF
President of the International Cyber Threat Task Force and recognised as one of the world's foremost experts on cyber security, risk and privacy. He specialises in corporate and enterprise security, development of cyber defence programs, and business operations protection for CRI clients. With responsibility for the protection of trillions of euros in global money movement and critical infrastructure technologies that protect hundreds of thousands of companies' and governments' interests in more than 100 countries.
He has been certified an industry professional by the International Information Security Certification Consortium (ISC2) and the Information System Audit and Control Association (ISACA) and selected for the IT Governance Expert Panel. Approved by the National Crime Faculty and the HTCN High Tech Crime Network.
Paul has worked extensively around the world and his diverse career spans more than 25 years working with military, law enforcement, and the commercial sector. President of the ICTTF.
Presenter Bio: Michael Conway Director of Renaissance Ireland
Michael is an IT industry veteran, and co-founder of value added distributer Renaissance. An expert in business continuity and disaster recovery, he is an author and commentator as well as an experienced presenter and speaker on cyber security. 
Presenter Bio: Carmel Somers: 
Carmel is an Organisational Psychologist and is Technology Ireland ICT Skillnet's Human Capital Strategist supporting organisations in Ireland develop and implement their future of work strategies.  Prior to joining ICT Skillnet, Carmel held a number of senior roles in research & development, consulting services, operations and "technology for good" at IBM.  Carmel is chair of Technology Ireland ICT Skillnet's Cybersecurity Skills Initiative (CSI), and a member of the board of Cyber Ireland where she leads the Talent & Skills working group.  In addition, she is a member of the Education and Skills working group of Blockchain Ireland and a member of the External Advisory Board of the Irish Institute of Digital Business (DCU).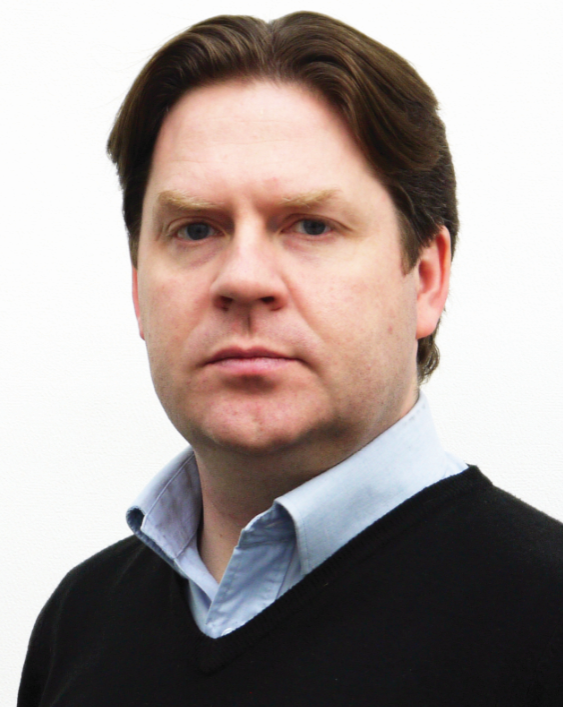 Moderator Bio: Paul Hearns
Paul Hearns is a journalist, commentator and presenter, with more than twenty years' experience in the ICT sector.
Former editor of TechPro and presenter of the TechFire series, he has been an influential voice analysing and documenting the development of information technology in Ireland.