Grant Aided Fee:
€150 per Masterclass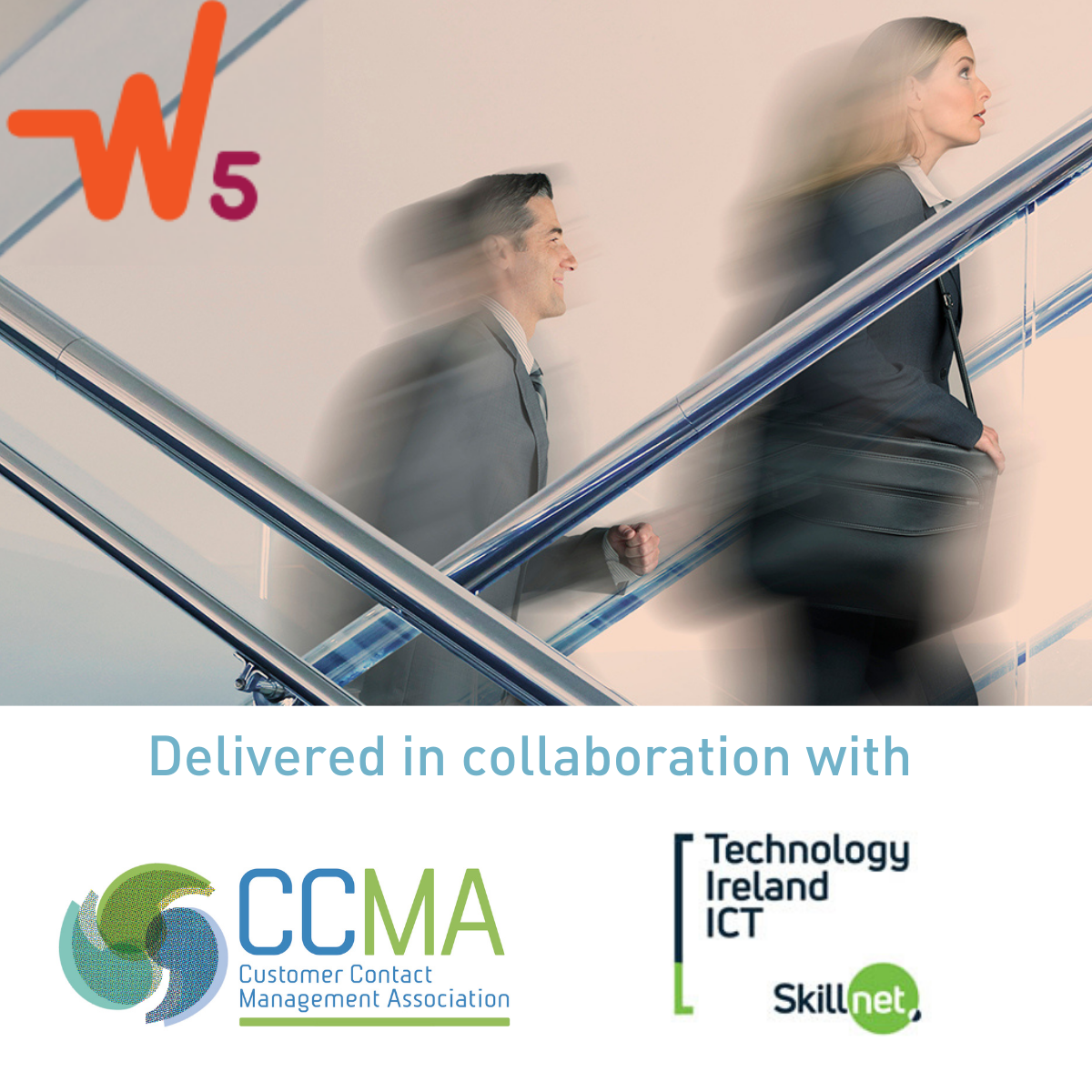 Overview
With a radically changed post-pandemic consumer landscape, it's imperative for organisations and individuals to build on their CX competencies and capabilities. This series is for those seeking to pump new energy into an existing or new CX programme.
Join W5 for a virtual CX Masterclass Series developed for individuals and teams that:
• Need to stay close to their customers in order to succeed.
• Are looking for better ways to measure CX performance and access new insights.
• Are responsible for supporting and driving their brand's CX programme.
• Seek to design and review processes, products and services s to meet their customers' needs.
The CX Masterclass Series

How is it Delivered?
All course content for these masterclasses will be delivered online.
Fees
*Fee per Masterclass: €150 Or book all 3 for only €400
Candidates will be eligible for part-funded fees providing they are working in private or commercial semi state organisations registered in the Republic of Ireland.
Enquiries
For all enquiries, please contact info@ictskillnet.ie