Duration:
This is an online aptitude test available now that can be completed at any time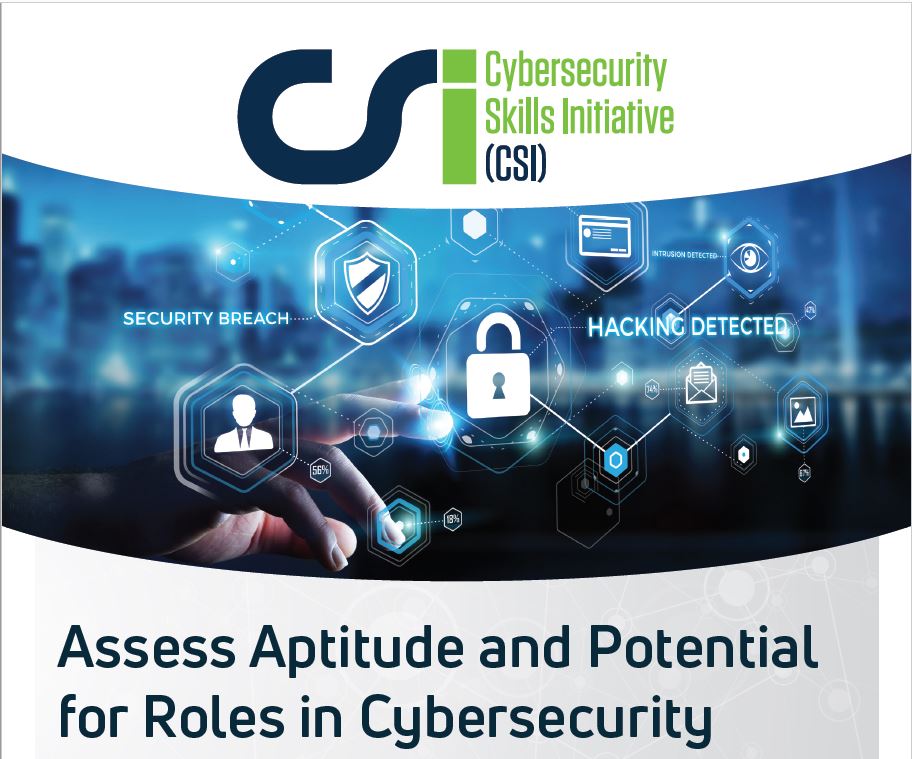 Are you building or expanding your Cybersecurity team?
Are you considering a career in Cybersecurity?
If so, the CCAT could help you quickly assess aptitude and potential for success in Cybersecurity roles
Whether you are thinking of a role in cybersecurity, looking for a sideways career move, or you are in a company looking for new ways to identify, select, recruit or nurture raw talent, the CCAT could give you the answers you need.
The Commercial Cyber Aptitude Test (CCAT) is an online test developed by IBM to help companies identify latent ability for cybersecurity roles within an organisation, and/or for individuals to assess their own aptitude and potential for a role in cybersecurity.
CCAT helps individuals to understand the important traits required in cybersecurity, assess their fitness for this type of role, and identify any gaps they might need to address.
For any further information please contact csi@ictskillnet.ie