Location:
Self Paced Entirely Online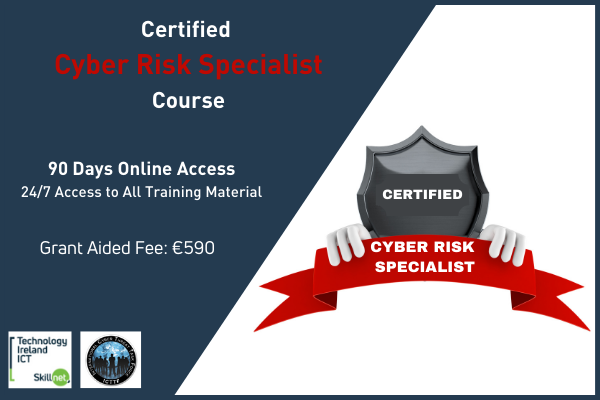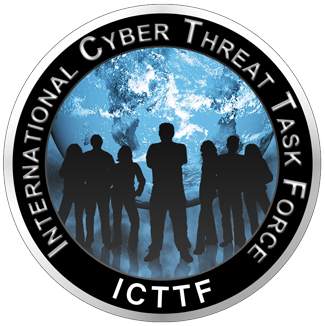 Overview
The Certified Cyber Risk Specialist (CCRS) course equips students with a comprehensive understanding of cyber risk management. The syllabus assumes a non-technical student and covers a range of topics from identification of cyber risks through to risk management options. The course has been designed to equip students with the knowledge, skills and confidence they require in order to protect the digital assets of their organisation and support the efforts of, or lead the implementation of a cyber risk framework.  Participants will gain the understanding needed to mitigate risk and support ongoing change, innovation and digital transformation in their business.
The course and certification is completely aligned with the CCRO (Certified Cyber Risk Officer) course syllabus.  The main difference is this course is fully online with all materials available 24/7 for a 90 day period with an expected time commitment of 4-5 hours per week.  There are no live ILT (Instructor Led Training) sessions or assignments on the CCRS course. Students learn at their own pace over the 90 day period and complete online exams at the end of each module. On successful completion of the course, certification is awarded by the board of the ICTTF International Cyber Threat Task Force and accredited by the ICA International Compliance Association.
Course Content
This course takes you on a journey and commences with how to analyse the inherent cyber risk of your organisation. That includes areas such as:
Organisational Characteristics
Governance Structure
Technology Structure and Systems
Product / Service Delivery Channels
External Cyber Threats
From this you progress to gain an understanding of the current cyber risk status of the organisation holistically by exploring key control areas such as:
Cyber Risk Management and Oversight
Cyber Incident Management and Resilience
Cybersecurity Controls
Threat Intelligence and Collaboration
External Dependency – Vendor / Partner Risk
There is a focus on CRQ (Cyber Risk Quantification), meaningful metrics, and how to support and develop a cyber strategy that verifies your ERM (Enterprise Risk Management) program and business strategy.  Security standards, legal and compliance requirements are addressed throughout the course material.  By the end of the course you will have gained the appropriate knowledge to build, implement or support a risk management framework for your organisation.
Who is it aimed at?
The course syllabus has been specifically designed for business leaders and employees of various disciplines within an organisation. The key stakeholders in designing, implementing or supporting the cyber risk management of an organisation should participate. Key cyber risk management stakeholders include:
C-Suite
CISO/CSO/CIO or CRO
Head of IT/Security
CCO Chief Compliance Officer
Cyber Security/Risk/Compliance Teams
Legal
Procurement
Head of Business Units
Technology Leaders / Project Managers
Management Professionals / Team Leaders
Digital Consultants
Further information
To learn more about this course, please click here
*Fees
Candidates will be eligible for part-funded fees providing they are working in private or commercial semi state organisations registered in the Republic of Ireland.