Location:
Online @12:30pm
Note:
Free but registration is essential
Overview
Are you interested in a career in Artificial Intelligence?
Do you want to upskill in the area of AI but not sure where to start?
Join us on Wednesday, 7th July at 12:30pm where we will be discussing the 12 week part-time CPD Certificate In Foundations of Artificial Intelligence.
This exciting programme has been designed as an introduction to the Foundations of AI. It is specifically targeted at those with an interest in and aptitude for transitioning into the AI disciplines but who do not necessarily have a background in AI or a related area.
Our panel will include Aoife D'Arcy from Krisolis, Sarah Jane Delany from TU Dublin, Alessandra Sala from Women in AI, Donna Boyne from Technology Ireland ICT Skillnet.  We will also be joined from a former student that has completed the programme. (to be announced at a later date)
Panel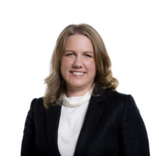 Aoife D'Arcy, Krisolis
Aoife leads on the delivery of the Certificate in Foundations of AI. She has spent the last 18 years developing analytical models and processes for major national and international companies in banking, finance, insurance, gaming, and manufacturing. She has strong expertise in customer insight analytics, fraud analytics, and risk analytics. She has developed and delivered training programmes to some of Ireland's biggest analytics businesses, as well as teaching at some of Ireland's top academic institutions. Aoife is a co-author of the textbook "Fundamentals of Machine Learning for Predictive Data Analytics: Algorithms, Worked Examples & Case Studies" published in 2015 with MIT Press.
Sarah Jane Delany, TU Dublin
Sarah Jane is Programme Chairperson of the Certificate in Foundations of AI. She is the Professor of Inclusive Computer Science in the School of Computer Science at TU Dublin and is currently responsible for research in the School. Her research interests are in the area of machine learning, more specifically in text analytics and concept drift and the application of machine learning to real world problems, with a recent focus on bias in AI. She is the Lead Principle Investigator at TU Dublin for the SFI Centre for Research Training in Machine Learning and a collaborator in the EI funded Centre for Applied Data Analytics Research (CeADAR) and a co-founder of the TU Dublin Applied Intelligence Research Centre. She has published over 70 peer-reviewed publications in the area of machine learning.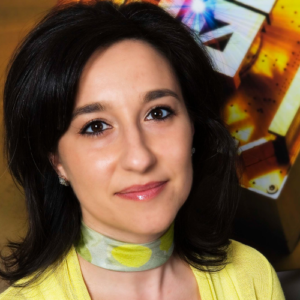 Alessandra Sala, Women in AI
As Ambassador of Women in AI Ireland (a non-profit do-tank working towards gender-inclusive AI that benefits global society) Alessandra has fostered the largest AI community of women and minorities in Ireland providing means for growing knowledge and expertise thanks to the strong support of  the government, academia and private enterprises. 
A Research and Scientific Leader in Artificial Intelligence, Alessandra is the Director of AI and Data Science at Shutterstock. Alessandra has over 10 years' experience in research and innovation gained whilst working in academic and commercial environments. Alessandra is passionate advanced analytics, machine learning, and computational models with the focus of transferring innovation from research to products.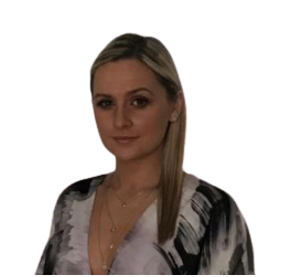 Donna Boyne, Technology Ireland, ICT Skillnet
Donna is a Programme Lead with Technology Ireland ICT Skillnet. One of the programmes Donna manages is the CPD Certificate in Foundations of Artificial Intelligence. She assists candidates with their applications, taking them through the process and is happy to answer any questions potential candidates may have.