Grant Aided Fee:
FREE to attend
Note:
We welcome you all to Blockchain Ireland Week. While each event is free to attend, please note you MUST register in advance. We look forward to seeing you all online next week.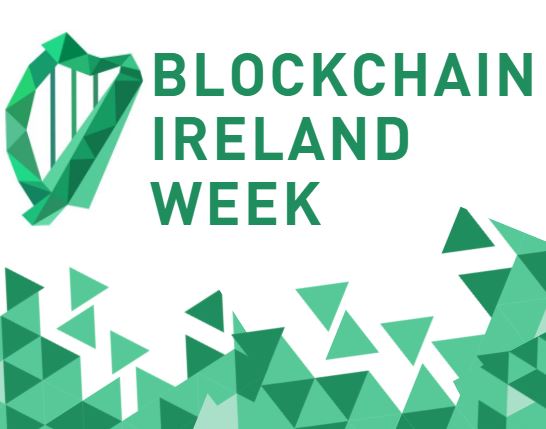 Technology Ireland ICT Skillnet are delighted to be the Platinum Sponsor for Blockchain Ireland Week, taking place 24th – 27th May.
Blockchain Ireland Week 2021 Giveaways

MSc in Blockchain
Blockchain is a rapidly growing technology with the potential to disrupt traditional practices across a wide range of industries. The lack of technical Blockchain skills is of national and international concern as it is a significant inhibitor to Blockchain adoption in companies across key industries including manufacturing, supply-chain, health, food, finance and the public sector.
With its roots in Bitcoin and crypto currencies, Blockchain technology provides a distributed non-repudiable ledger. It works on decentralised platforms and offers significant advantages for business operations in terms of transparency, elimination of third parties, cost reduction, micropayments, cryptographic security, and permanent transactions. Blockchain enhances the speed and transparency of transactions along complex supply chains while reducing costs. It optimises back and middle business processes and transactions, augmenting security, reporting and regulatory and compliance profiles.
IDA Ireland's Blockchain strategy aims to promote Ireland as a European location for Blockchain developments and in 2018, the Minister for Finance published a discussion paper examining the potential of virtual currencies and Blockchain technology. Working with Blockchain Ireland, the Technology Ireland ICT Skillnet has identified the skills gap for software developers with the requisite Blockchain knowledge and development skills and is co-funding this new MSc as a direct response to this need.
Click Here to apply for our MSc in Blockchain before June 30th for a chance to win 1 of 20 Datacamp Licences.
Please note to be eligible for the part-funded fees, you must be resident in the Republic of Ireland and working within a private or commercial semi-state organisation.
SkillsBuild FREE Blockchain Learning Pathways

Blockchain for Business
Blockchain is a shared, immutable ledger that facilitates the process of recording transactions and tracking assets in a business network. An asset can be tangible (a house, car, cash, land) or intangible (intellectual property, patents, copyrights, branding). Virtually anything of value can be tracked and traded on a blockchain network, reducing risk and cutting costs for all involved. Investing almost 5 hours of your time in this  course will start you on your Blockchain learning journey explaining the fundamentals of Blockchain technology and how it can be used to solve real business challenges. Additionally on completion you will also earn an IBM SkillsBuild badge.
Blockchain for Developers
This learning plan is under 7 hours and looks at the application of Blockchain across industry sectors today.  You'll gain an understanding of the role and types of Blockchain developers. In the IBM Blockchain Foundation for Developer module you will learn about Hyperledger Composer and other tools that you can use to interact with a Blockchain network. You'll also learn about the components of a typical blockchain solution, such as ledgers, smart contracts, peer networks, and wallets. Finally, you'll see what the key responsibilities are for blockchain developers and administrators.
Please note if you wish to register your interest in availing of the FREE Blockchain Learning Pathway(s) you must complete ONE of the following forms:
Click Here if you are employed and resident in Republic of Ireland. 
Click Here

if the above does not apply to you.