Duration:
1 hour 15 minutes
Location:
Online @ 08:30am
Note:
"Free to attend, registration essential, meeting link will be shared 48 hours before the event.
Overview
You are welcome to join us at the February monthly meeting of the Blockchain Ireland cluster. This month we are delighted to be joined by Steve Vallas the CEO of Blockchain Australia who will provide insights on the Australian Blockchain ecosystem and how as CEO he is building that community.
Our second speaker is Fiona Delaney, CEO of Irish agri-tech firm Origin Chain Networks and Chair of Blockchain Start-ups Working Group. Fiona will give an overview of standardisation in Blockchain through efforts such as the DG Connect series of roundtables and Horizon 2020 projects. Covering areas such as digital economies, digital society, identity, and privacy, as well as fintech digital assets and smart grids, Fiona will talk about the experience of various verticals, groups and organisations working in various aspects of the technologies, through the context of her own work with NSAI and ISO TC307 blockchain and DLT use cases.
Prof. Joyce O'Connor will welcome attendees and Paul Hearns will moderate the meeting.
Agenda
0830-0835 Welcome – Prof. Joyce O'Connor
0835-0905
 The Australian Blockchain Ecosystem – Steve Vallas CEO Blockchain Australia
0905-0915 Blockchain Ireland Week Update – Daire Lawlor – Blockchain Ireland Steering Group
0920-0940 Standardisation Efforts in Blockchain – Fiona Delaney CEO Origin Chain Networks
0935-0945 Final Remarks and Close – Prof. Joyce O'Connor
Speakers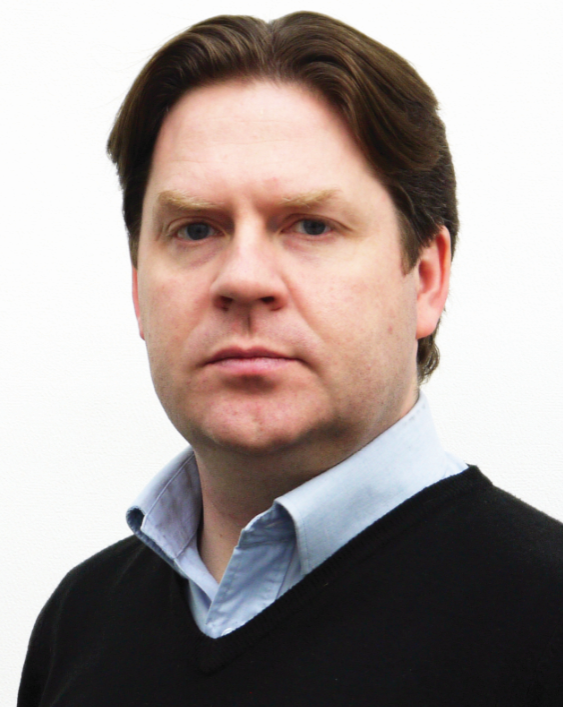 Presenter Bio: Paul Hearns
Paul Hearns is a journalists, commentator and presenter, with more than twenty years' experience in the ICT sector.
Former editor of TechPro and presenter of the TechFire series, he has been an influential voice analysing and documenting the development of information technology in Ireland.

Presenter Bio: Joyce O'Connor
Professor Joyce O'Connor is the founding President of the National College of Ireland , Co-Founder and Chair of BlockW and Chair Digital Future Group, Institute of International and European Affairs . A former Chair of the Digital Hub Development Agency Professor O'Connor has extensive experience as a Chair and Board member to a wide range of state, semi-state, educational and not for profit organisations.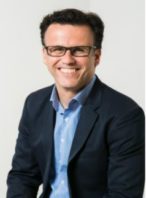 Presenter Bio: Steve Vallas
Steve Vallas
is the Chief Executive Officer of Blockchain Australia. Australia's peak body representing businesses and business professionals participating in the digital economy through blockchain technology.
Steve is the Deputy Chair of the Department of Industry, Science, Energy and Resources National Blockchain Roadmap Steering Committee. He is an Entrepreneur in Residence and mentor at Swinburne University of Technology. An industry coach for Deakin University and a mentor for the Melbourne University Accelerator Program.
Steve is the founder of BlockchainAPAC, which facilitated the development of the Blockchain community ecosystem across Australia. Participants were drawn from the Education, Industry, Startup, Financial Services and Government sector. Steve led the success of the origin conference which brought together 500+ participants in the biggest Enterprise Blockchain Conference staged in Australia. In 2019, Steve also founded Blockchain 2020 and led the development of resources for Government and Industry across the intersection points of Blockchain and emerging technology.

Previously, Steve created and was the Managing Director of Honey Digital, a brand and resource building digital commerce agency. Working across sectors including education, ecommerce, blockchain, hospitality and property.

He brings more than two decades of experience as a qualified lawyer, digital strategist, start-up mentor and technology consultant.  

Steve is focused on building value adding relationships with those who seek to advance the development of the Australian Blockchain sector.

 Presenter Bio: Fiona Delaney
Fiona Delaney,
CEO of Irish agri-tech firm Origin Chain Networks and Chair of Blockchain Ireland's Start-ups Working Group, is a recognised leader of innovation. Recognised with both the EU Standards and Innovation Award and the national NSAI Innovation Award in 2020 for her outstanding contribution to emerging global blockchain standards, she is a contributor to the long-standing ISO TC279 Innovation Management WG and is the Technical Lead at ISO TC307 WG6 Blockchain Use Case Lab. Fiona is committed to driving methodologies that capture both technical and business innovation deployed across decentralised technologies.
Fiona contributes to emerging blockchain standards across multiple international and regional agencies including CEN-LEC, IEEE, ITU_T, ISO, UNCEFACT and NSAI.