Duration:
8.30am-10.30am*
Location:
Ibec, 84-86 Lr. Baggot Street, Dublin 2
Grant Aided Fee:
Free but registration is essential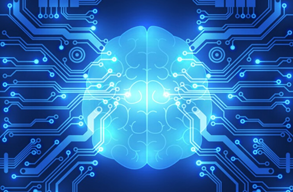 *Tea/Coffee from 8am
Technology Ireland ICT Skillnet in collaboration with Predict, Europe's leading data conference, are running a breakfast seminar on Artificial Intelligence (AI) as part of The National Standards Authority of Ireland (NSAI) hosting of the global International Organisation for Standardisation (ISO) and International Electrotechnical Commission (IEC) meetings on AI in Dublin week commencing 8th of April 2019. This meeting will play a crucial role in developing the AI standards and rules which all organisations will reference over time.
Predict brings together thought leaders and innovators in the fields of data science, predictive analytics, artificial intelligence and technology. Coupled with the requirement to meet the unfolding skills and innovation needs you are invited to join us for this breakfast briefing as we examine the "World of AI" and how organisations are leveraging the technology.
This briefing will appeal to CTOs/CIOs/Data Scientists/Data Analysts/Machine Learning Engineers/Heads of Innovation and Business intelligence Developers.
0800-0830          Teas/Coffees
0830-0835          Welcome – Dave Feenan Innovation Programmes Manager ICT Skillnet
0835-0850          Overview of SC 42 International Standards Committee – Looking at the AI Ecosystem – Wael William Diab Chair SC 42
0850-0910          Standards in AI – Dave Lewis Adapt Centre
0910-0915          The European DatSci & AI Awards Announcement – Linda Davis DatSci
0915-0925          Opening Remarks – Mini Predict – Cronan McNamara Founder of Predict.
0925-0945          Sea-level Rise & Sustainability for Ireland & the World: Challenges for AI (Prof.  Andrew Parnell)
0945-1000          Predicting Microbial Risks with A.I. (Case study: SAFE) Noel Rogers Creme Global
1000-1015          A.I. for Customer Service – Dr Shane Lynn. CEO at EdgeTier
1015-1045          Q&A Panel Moderated by Paul Hearns TechPro
1045-1100          Networking – Find out more about 
https://www.predictconference.com/index.php